Javed Afridi's Present New MG RX8 The Legend Will Be Here is Your Town Soon. Price Suggestion
July 14, 2021 / By Zunair Tahir / Upcoming Models Pakistan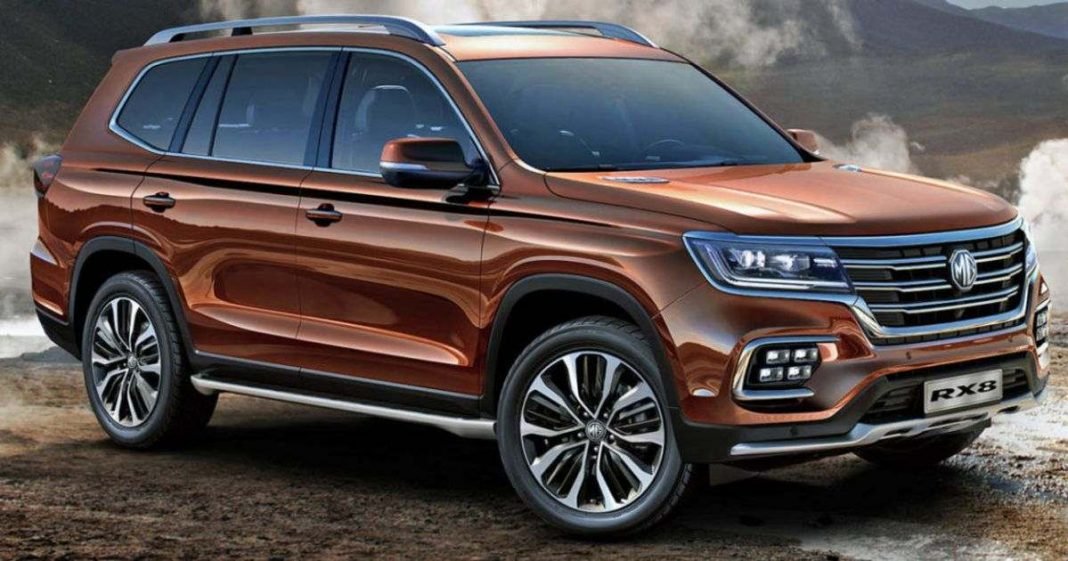 When it comes to the judicious use of social media, Javed Afridi is probably one of Pakistan's most smart famous figures, and he deserves respect for managing to stay relevant and current in a fast-paced environment. However, some of his social media escapades have drawn a lot of criticism from the public, particularly when it comes to MG postings because of promises and claims that are seldom kept.
---
ALSO READ
---
On his Facebook page, Afridi just shared a video preview of the MG RX8 SUV with the caption:
MG RX8 Features
The MG RX8 is a midsize 7-seater family SUV that competes with cars like as the
Kia Sorento
Toyota Fortuner
Hyundai Santa Fe
and others on the worldwide market. The RX8 is billed as a true off-road SUV with a body-on-frame chassis and a 2.0-liter turbocharged petrol engine producing 224 horsepower and 360 Nm of torque, coupled to a 6-speed automatic gearbox, making it a direct competitor to the Toyota Fortuner in most countries.
Is Javed Aridi Successful to Impress People
MG has had a lot of success recently, but it has to start focusing on delivering vehicles to Pakistan that have broad appeal (cheap pricing and good value). In order to get a bigger market share, it would be wise to concentrate on the lower and middle social economic groups.
Although the Government have reduced the Prices but MG has failed t impress the people and Many people have placed the order of Other MG Cars Like MG HS & MG ZS But MG have failed to deliver the Cars to the people. Many people are Waiting for the Launch of MG 3 Need to see the car and start booking and the delivery of the Cars Covid-19 has also play a role and due to the Pandemic In Pakistan and all around the World.
---
---
2022 Car Prices (11) 2022 CARS (13) 2022 News (24) 2022 Tech News (13) 2023 Cars Price List (11) apple (17) Automotive News (146) Automotive News Pakistan (20) Auto News (66) Auto Sector (13) car news (26) Car Prices (11) cars (48) cars 2021 (11) cars of pakistan (47) Cricket (12) electric cars (12) entertainment news (12) F1 (24) F1 News (12) Formula 1 (12) Honda (11) Hyundai (12) Imran Khan (18) Imran Khan News (19) mg (10) MG Pakistan (13) new cars (35) news (303) news pakistan (16) News Update (19) pakistan automotive news (12) Pakistan Government (37) Pakistan News (70) PCB (23) proton (12) proton pakistan (14) PTI (21) Sports News (43) suzuki (16) Suzuki Pakistan (11) Tech News (52) Toyota (14) Weintek (11) Weintek Pakistan (11)