McLaren 765LT Spider Debut ! This is McLaren's most powerful convertible to existence.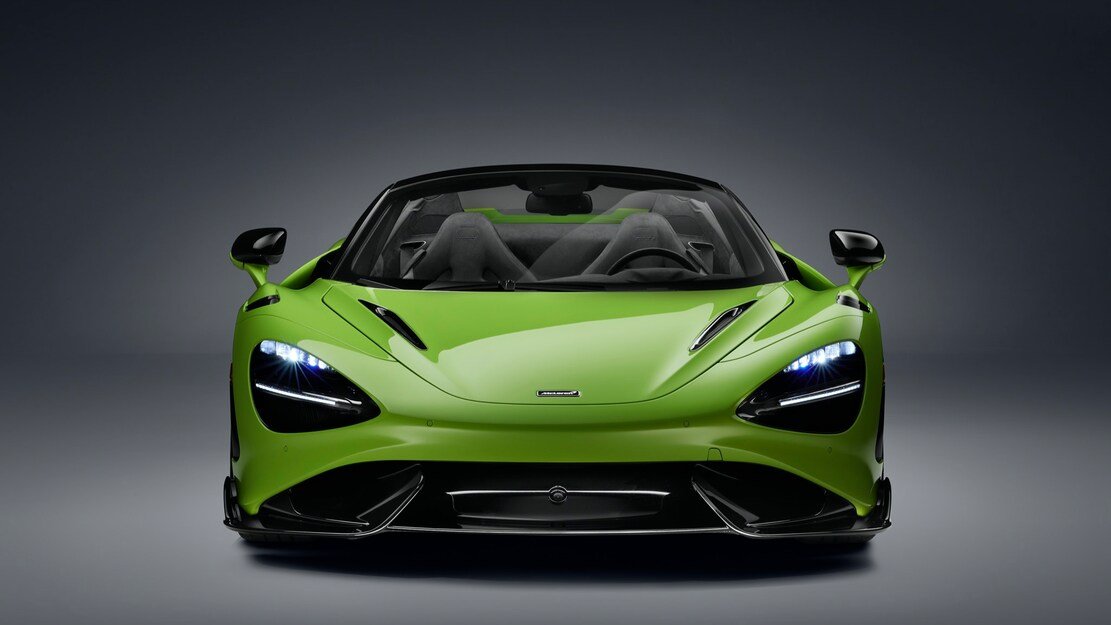 This is McLaren's Most Powerful Convertible to Existence.
The intangible delights that only a car without a roof can provide are as the wind blows your hair and you can travel as fast as you can. Add a 755-hp twin-turbo 4.0-liter V-8 engine behind your head, the sound of a quad tail-piped titanium exhaust system, track-tuned everything, and a peak speed of 205 mph, and you have the formula for the new McLaren 765LT Spider. It may be the meanest and leanest convertible we've seen in a long time.
McLaren 765 LT Spec
Choosing the Spider over the coupe results in a 108-pound weight disadvantage, implying about similarly crazy performance. McLaren says that the 0-60 mph time is 2.7 seconds, the 0-124 mph time is 7.2 seconds, and the quarter-mile time is 10 seconds. The 765LT coupe was already a high-performance machine, but driving it with the top down seems like a whole new level of awesome.
McLaren claims that no additional strengthening was necessary in the transition from roofed coupe to 'vert. The hardtop can be raised or lowered in 11 seconds and has a peak speed of 31 mph. If you want to keep the top up but still hear the boisterous V-8 sounds, there's a tiny window behind the passenger compartment that can be lowered to let the wonderful music in.
The inside of the Spider is similar to that of the coupe, with the exception of a few additional controls that operate the hardtop. Production is restricted, as it is with many high-priced supercars. McLaren will only produce 765 LT Spiders, with costs starting at $382,500 before you start tinkering with the McLaren Special Operations division's limitless customization possibilities.
Price $382,500/:
---