Al-Haj Rolls Out the First Locally Assembled Proton-X70
January 20, 2022 / By Zunair Tahir / News Pakistan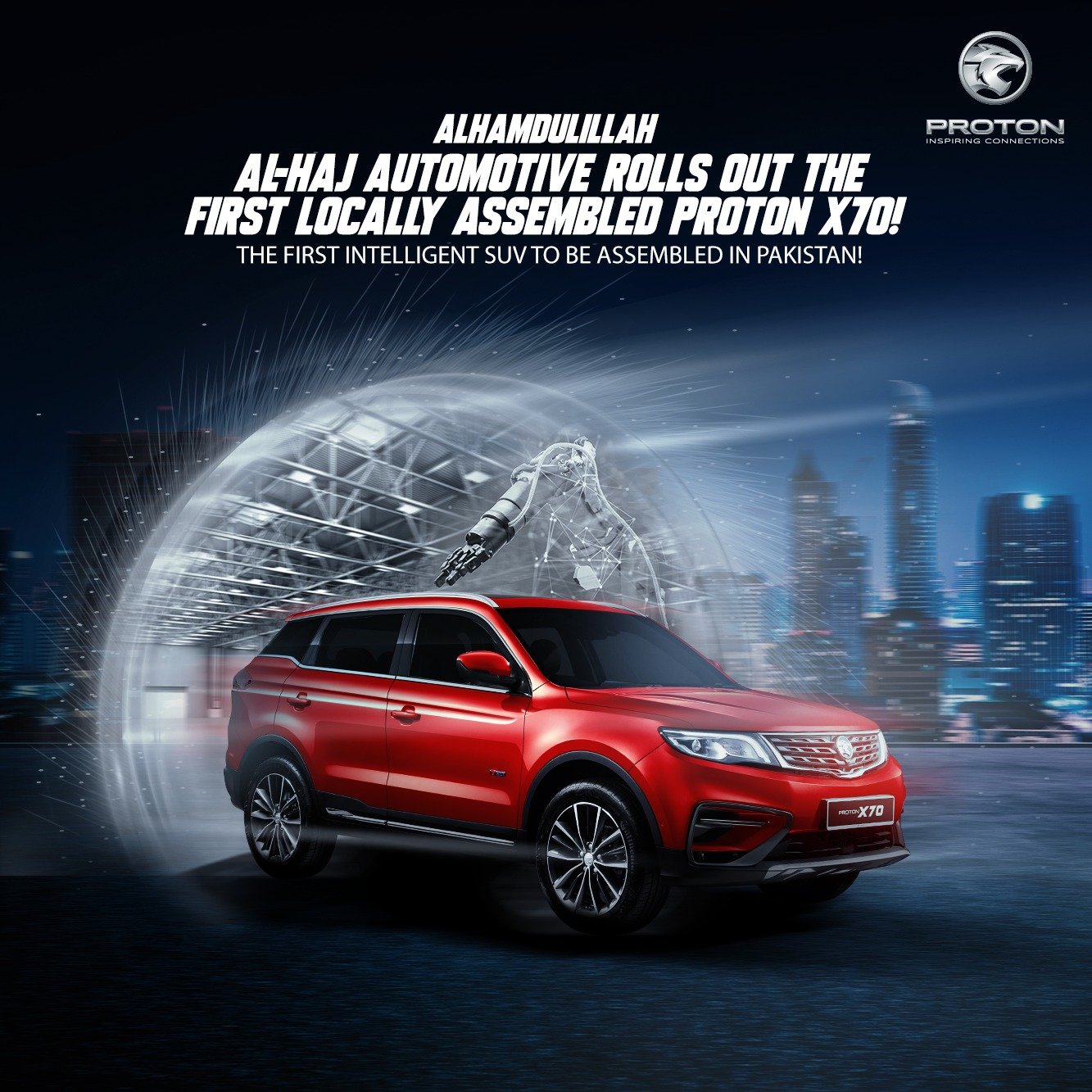 Through its state-of-the-art car assembly factory, Al-Haj Automotive (Proton Pakistan) has finally rolled out the first locally made Proton X70. It is described by Proton as "the first intelligent SUV to be produced in Pakistan."
After a lengthy wait, the locally manufactured Proton X70 has finally begun to roll off the production lines. The car was first introduced in Pakistan in December 2020, and many clients are still waiting for CKD manufactured units to arrive. The official Proton Pakistan website, however, states that delivery of the locally produced X70 would begin in March 2022.
PRICE:
The X70 SUV is now available in two models:
Customers in Pakistan may rejoice, since there is a strong indication that the SUV would be available in showrooms soon as a locally produced version.
Executive All-Wheel Drive (AWD) that costs PKR. 4,590,000
Premium Front Wheel Drive (FWD) that costs PKR. 4,890,000
---
READ MORE
Proton Price List In Pakistan
---
Although Proton claims the X70 as Pakistan's first intelligent SUV, the honor goes to the DFSK Glory 580 Pro, an intelligent 7-seat CUV with 100 voice commands, including 28 that are particularly suited for Pakistan. Furthermore, the car has already been in the hands of Pakistani clients for almost a year.
Furthermore, as automakers in Pakistan are already in the process of announcing updated pricing, the impact of the current tariffs and taxes imposed by the government in the recently approved supplementary finance bill is likely to be felt on both Saga and X70. Al-Haj Proton, on the other hand, has yet to release new prices for its models.
---