The Toyota Corolla Altis X 1.6 Special Edition has been launched in Pakistan
September 11, 2021 / By Zunair Tahir / News Pakistan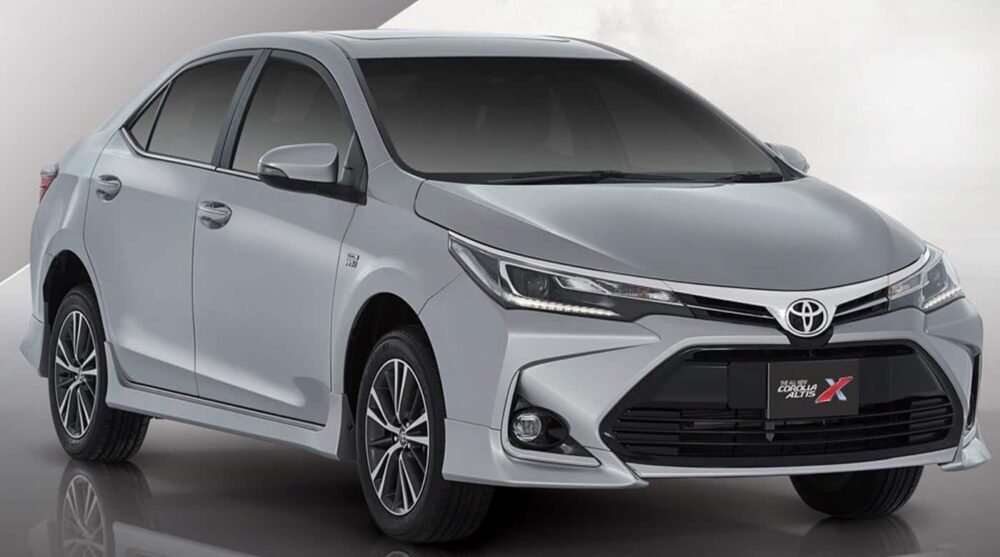 Toyota Pakistan has released the Corolla Altis X 1.6 Special Edition to commemorate 50 million global sales. Toyota Pakistan, the firm stated in a statement to its dealers, "had a key part in this success." "To commemorate this occasion, we are pleased to introduce the all-new Corolla Altis X 1.6 Special Edition," Toyota stated.
Toyota Corolla Altis X 1.6 Special Edition Price in Pakistan
The Toyota Corolla Altis X 1.6 Special Edition is priced at

PKR. 3,599,000

and is available in only one version. It's worth noting that the SE version of the car costs the same as the base Corolla X 1.8L.
Booking
Bookings for the new automobile will begin on September 10th, 2021, according to the announcement.
Features
The Corolla Altis X Special Edition will be equipped with state-of-the-art features like
Sunroof
LED Projection Headlamps
Smart Entry
Push Start
Automatic Climate Control
Toyota Corolla, one of the world's most well-known sedans, has just surpassed 50 million global sales, with Toyota Pakistan playing a major part. The Toyota Corolla debuted in Japan in November 1966 as a 1-litre small 5-seater car, and within two years, yearly output had quadrupled from 480,000 to 1.1 million vehicles.
In Japan and Asia, the launch of the Toyota Corolla was a catalyst for mass automobile ownership.
---
ALSO READ
TOYOTA CAR PRICE IN PAKISTAN
---
There was no turning back, and the company's revenues have risen steadily over the past 55 years. Today, the Toyota Corolla reaches a remarkable global sales milestone of 50 million vehicles. This achievement demonstrates the company's strong conviction in the Corolla's build quality, dependability, safety, and longevity.
Toyota Indus Motors has remained one of Pakistan's most popular automobile brands. Toyota automobiles are popular among buyers because of their dependability, resale value, and ease of access to components.
---