DJI's Launch Brand New Osmo Action 4
August 15, 2023 / By Zunair Tahir / Tech News
---
It has sophisticated technology to guarantee excellent footage and simplicity of usage.
If you enjoy documenting your rides with numerous images and videos, you should check out this website.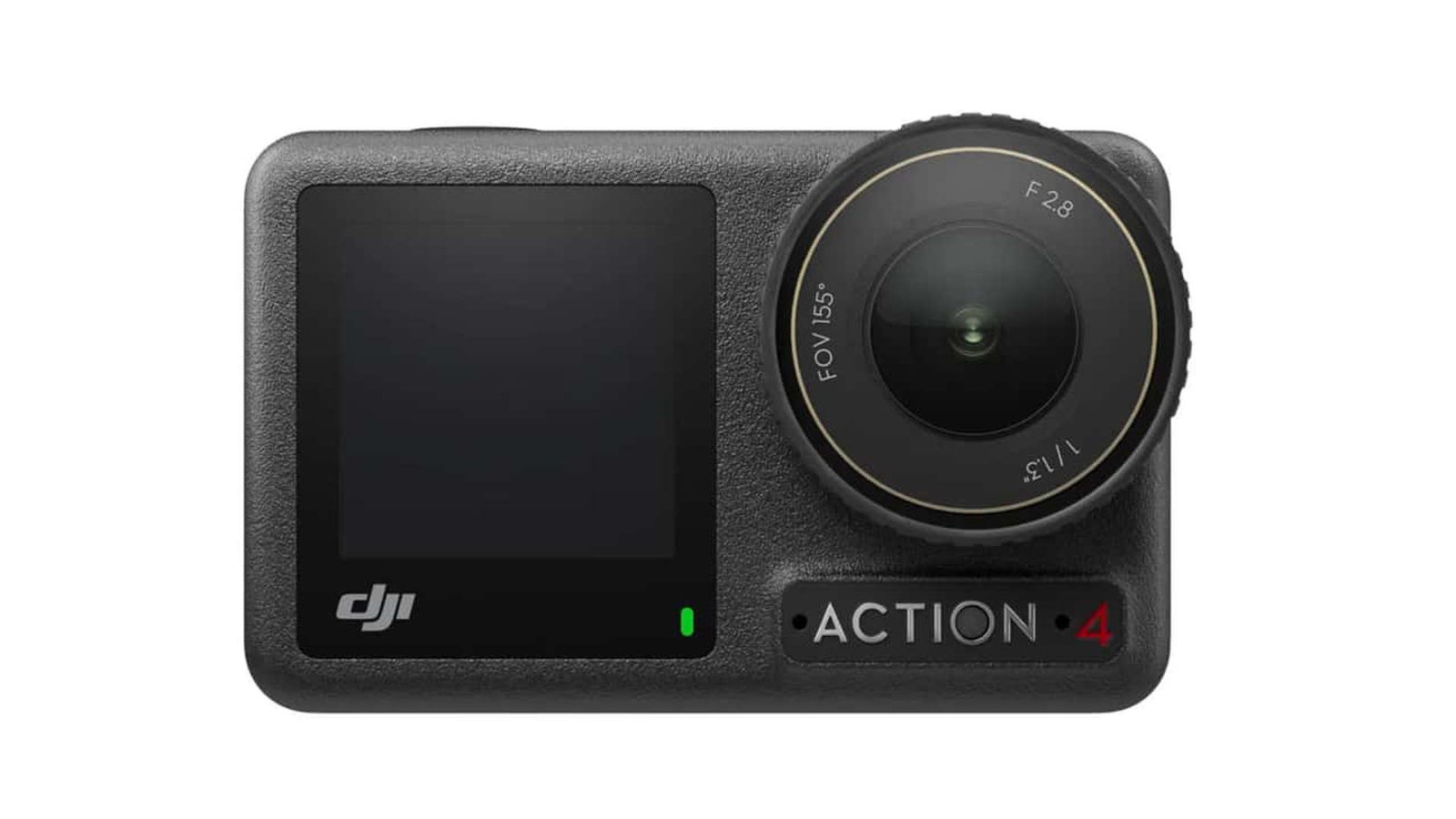 The newest Osmo model, the Action 4, has recently been released by DJI, a well-known maker of drones and action cameras. You may simply record your most thrilling activities with its reliable, waterproof, and user-friendly design. Let's look more closely.
The new Osmo Action 4 features a bigger 1×1.3-inch picture sensor, which DJI says allows for "exceptional detail even in low light." Because of this, it is convenient for riders who want to record their journeys before the sun rises or after it has set.
DJI has added a potent color temperature sensor that is supposed to deliver true-to-life color tones, regardless of the backdrop, to capture the mood of the location you are riding in. The Osmo Action 4 can record in 4K and at a maximum frame rate of 120 fps, much as its predecessor.
The new DJI Osmo Action 4 has a 360-degree HorizonSteady mode that performs an outstanding job of stabilizing footage, even better than regular stabilization technology, if you decide to install the action cam on a permanent position on your motorbike.
In order to make your POV footage of you slicing through the canyons appear as stable as if you were flying through the road, DJI claims that the HorizonSteady function can provide tilt correction of up to 45 degrees. Of course, if you want a more unfiltered and interesting approach, you may choose between several stabilization modes.
The Osmo Action 4's magnetic quick-release feature on the hardware side enables users to easily swap between settings. A Horizontal-Vertical Protective Frame is also available, which enables you to rapidly convert between recording in landscape and portrait orientations without the need for cropping in the editing stage.
Furthermore, two water-resistant touch screens that let you switch the display even when it's wet guarantee longevity and dependability. Speaking of water, you may bring the camera to the beach with you as it can be submerged up to 18 meters without a case.
Other technological features include SnapShot, which enables one-button access to frequently used settings.
Additionally, the camera supports mobile hotspot connections and Wi-Fi live streaming. This allows you to share your scorching laps around the track with your buddies via live streaming or simply let your audience tag along virtually on your far-flung escapades.
Depending on a few factors including the selected setting and ambient temperature, DJI claims that the Osmo Action 4's battery can support filming for more than 2.5 hours.
It just takes 18 minutes to charge the battery from empty to 80%, which is roughly the same amount of time as it would take to stop for a brief toilet break and a cup of coffee.
The new Osmo Action 4 is available in two bundles, with the entry-level Standard Combo costing $399 USD. In this package, you will find the camera, a single Osmo Action Extreme Battery, a horizontal-vertical protective frame, an action quick-release adapter mount, a curved adhesive base, a locking screw, a Type-C to Type-C charging cable, a lens hood, and an anti-slip pad.
A 1.5-meter extension rod, three batteries, two locking screws, and the Action Multifunctional Battery Case are all included in the more expensive Adventure Combo, which costs $499 USD. The Adventure Combo includes the same accessories as the Standard Combo.
We advise getting in touch with your local DJI shop or visiting their official website, which is listed below, for additional information on price and availability.
---
---
2022 Car Prices (11) 2022 CARS (13) 2022 News (24) 2022 Tech News (13) 2023 Cars Price List (11) apple (17) Automotive News (146) Automotive News Pakistan (20) Auto News (66) Auto Sector (13) car news (26) Car Prices (11) cars (48) cars 2021 (11) cars of pakistan (47) Cricket (12) electric cars (12) entertainment news (12) F1 (24) F1 News (12) Formula 1 (12) Honda (11) Hyundai (12) Imran Khan (18) Imran Khan News (19) mg (10) MG Pakistan (13) new cars (35) news (303) news pakistan (16) News Update (19) pakistan automotive news (12) Pakistan Government (37) Pakistan News (70) PCB (23) proton (12) proton pakistan (14) PTI (21) Sports News (43) suzuki (16) Suzuki Pakistan (11) Tech News (52) Toyota (14) Weintek (11) Weintek Pakistan (11)