Pakistan Is Considering Playing In A Tri-Series Against New Zealand Ahead Of The T20 World Cup
May 19, 2022 / By Zunair Tahir / Sport News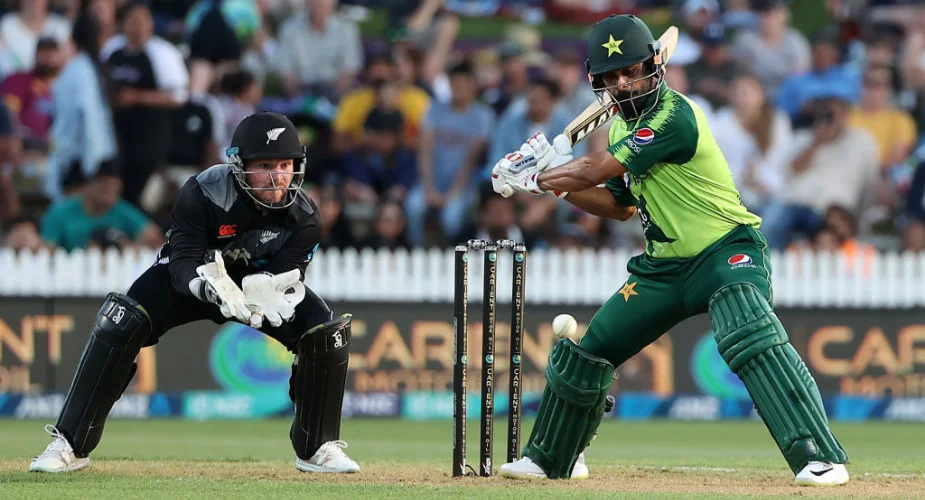 New Zealand Cricket (NZC) has formally contacted the PCB for the series, which is expected to take place in the first week of October, with the World Cup starting in the middle of the month.
"The PCB has been asked to play in a tri-series in New Zealand ahead of the T20 World Cup," said the NZC.
"We are currently examining the invitation and will contact the NZC after a consultation period."
---
YOU MIGHT ALSO LIKE
---
While Bangladesh, which was also invited by the NZC, has confirmed their participation in the series, Pakistan's congested September schedule has prevented the PCB from making a quick decision.
Pakistan will compete in the T20 Asia Cup from September 1 to 17, followed by a seven-match T20 series against England, the dates of which have yet to be determined.
Another issue that the PCB is considering is games that are scheduled outside of the pre-determined Future Tours Program. According to reports, the ultimate decision will be taken by the Pakistan team management, lead by Saqlain Mushtaq, and would take into account the players' workload.
New Zealand's cricketing ties with Pakistan were harmed when the latter abruptly cancelled their visit to the nation hours before the opening match, citing security concerns.
Dawn has learned that NZC reimbursed the PCB financially for their losses following the Kiwis' departure. According to insiders, it paid a "significant" sum to cover the PCB's expenses for the guests' lodging, security, and venue arrangements. The PCB reacted angrily to New Zealand's surprise withdrawal from the tour, with chairman Ramiz Raja criticizing the move.
New Zealand vowed to return to Pakistan in December-January for a three-match One-day International series and two Test matches, as well as five one-dyers and as many T20s in April 2023.
---
READ MORE NEWS…
---
2022 Car Prices (11) 2022 CARS (13) 2022 News (24) 2022 Tech News (13) 2023 Cars Price List (11) apple (18) automobile (10) Automotive News (124) Automotive News Pakistan (20) Auto News (50) Auto Sector (13) Blogs (10) car news (26) Car Prices (11) cars (48) cars 2021 (11) cars of pakistan (47) Cricket (11) electric cars (12) entertainment news (12) F1 (23) F1 News (11) Formula 1 (12) Hyundai (11) Imran Khan (18) Imran Khan News (19) MG Pakistan (12) new cars (34) news (273) news pakistan (16) pakistan automotive news (12) Pakistan Government (36) Pakistan News (69) PCB (22) proton (12) proton pakistan (14) PTI (21) Sports News (39) suv (10) suzuki (15) Suzuki Pakistan (10) Tech News (49) Toyota (11) Weintek (11) Weintek Pakistan (11)