Fawad Khan's First Glimpse Came To Light In 'Miss Marvel'
July 1, 2022 / By Zunair Tahir / Entertainment News
---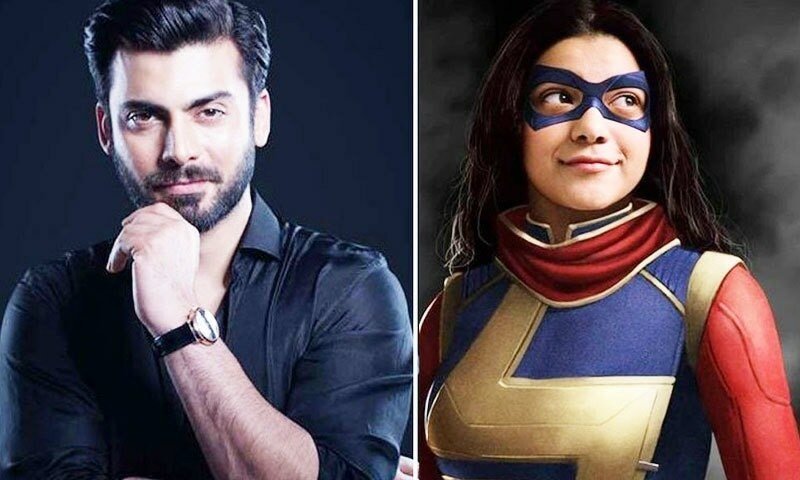 ---
The first glimpse of Pakistani superstar Fawad Khan in the fourth episode of the recently released American web series 'Miss Marvel' by 'Marvel Studios' added to the anxiety of the fans.
Fans have been eagerly awaiting the release of the series since it was confirmed last year that Pakistani actor Fawad Khan will be part of the 'Miss Marvel' series.
Fawad Khan's fans, who have shown the essence of his acting in the Indian film industry, including the Pakistani drama and film industry, became more anxious yesterday when the first glimpse of Fawad Khan's character appeared in the fourth episode of the Miss Marvel series.
Prior to the release, rumors were circulating that Pakistani actors Fawad Khan and Mahesh Hayat would play important roles in Miss Marvel, who would allegedly be seen playing the role of Miss Marvel Kamala Khan's great-grandfather and great-grandmother.
In the fourth episode of the series released yesterday, the news about Fawad Khan's character turned out to be true. In one scene of the film, the grandmother of the main character Kamala Khan is telling him about her past. Kamala is shown a picture of her grandfather Hassan, which is apparently a black and white photo of Fawad Khan.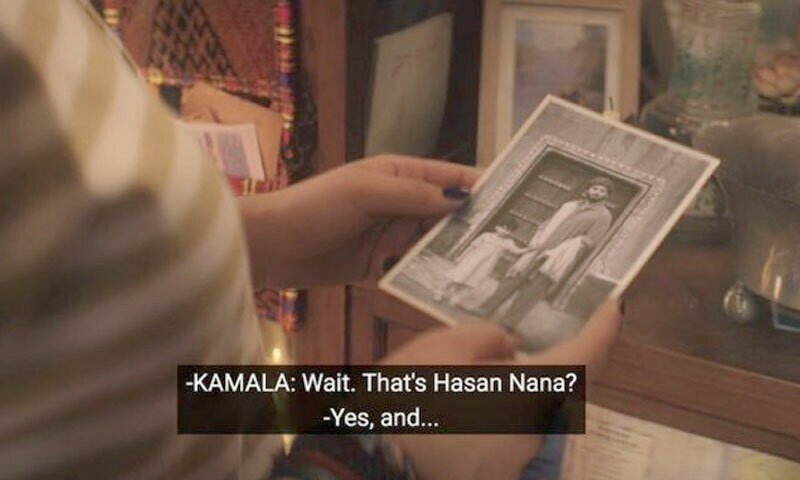 The fact that Fawad Khan's name appears in the credits at the end of the fourth episode confirms that this picture is of Fawad Khan.
Although nothing more has been said about Fawad Khan's character (Hassan) at the moment and fans can only see a glimpse of his favorite actor in the Marvel series, it is expected that Fawad Khan will play his role regularly in the next episode. They will be seen bathing.
The screen time that Fawad Khan got in the series cannot be said definitively at the moment but his fans are expressing their happiness over his debut in Fawad Khan's Marvel studio.
One user said that it is only possible for Fawad Khan to make people crazy by showing just a glimpse despite being missing from the screen for four, five years, this is the real superstar.
Meanwhile, Sharmeen Obaid Chanay, one of the four directors of 'Miss Marvel', while talking about her experience of working with Fawad Khan in the series, said, 'Fawad Khan is one of the incredible actors who is versatile. Are '.
---
---
2022 Car Prices (11) 2022 CARS (13) 2022 News (24) 2022 Tech News (13) 2023 Cars Price List (11) apple (17) Automotive News (145) Automotive News Pakistan (20) Auto News (65) Auto Sector (13) car news (26) Car Prices (11) cars (48) cars 2021 (11) cars of pakistan (47) Cricket (12) electric cars (12) entertainment news (12) F1 (24) F1 News (12) Formula 1 (12) Honda (11) Hyundai (12) Imran Khan (18) Imran Khan News (19) mg (10) MG Pakistan (13) new cars (35) news (302) news pakistan (16) News Update (19) pakistan automotive news (12) Pakistan Government (37) Pakistan News (70) PCB (23) proton (12) proton pakistan (14) PTI (21) Sports News (43) suzuki (16) Suzuki Pakistan (11) Tech News (52) Toyota (13) Weintek (11) Weintek Pakistan (11)