Shahbaz Gill Released After Being Detained For Many Weeks In A Sedition Case
September 16, 2022 / By Zunair Tahir / Pakistan News
---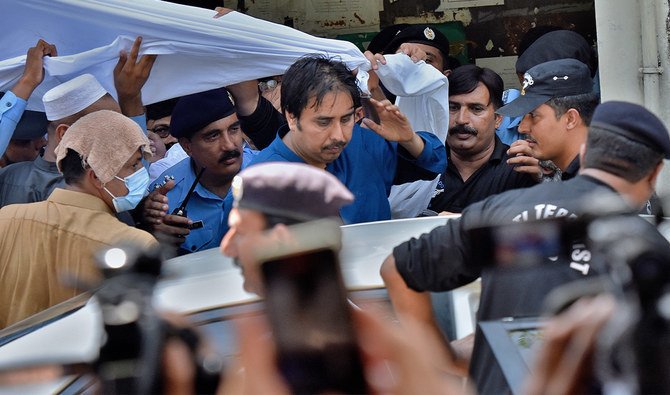 Shahbaz Gill, the former prime minister Imran Khan's chief of staff, was granted release on Thursday after spending months in custody while awaiting prosecution for statements that were derogatory of the military.
He tweeted in Arabic shortly after his release, "Allah is sufficient for us and the best of those on whom to depend."
After reportedly attempting to inspire soldiers to rebel against the senior military leadership in comments he made to ARY News, a well-known cable television program, Gill was detained on August 9 on accusations of sedition.
Gill spoke extensively on the present political climate during the program in question, urging soldiers up to the rank of brigadier to refuse any illegitimate orders from the senior military officials.
Then, on September 2, Gill petitioned the Islamabad High Court (IHC) for relief after repeatedly being denied bail by a district and sessions court.
Athar Minallah, the chief justice of the high court, who took up the plea, stated during the hearings on Thursday that no one could be denied the right to bail unless there was strong evidence against them.
He instructed police to carry conducting their investigation but not request additional custody for Gill without the required proof, stating that there would be no recourse if the same individual later turned out to be innocent.
The Pakistan Tehreek-i-Insaf (PTI) leader is being investigated for violating Sections 34 (common intention), 109 (abetment), 120 (concealing design to commit an offence punishable with imprisonment), 121 (waging war against the state), 124-A (sedition), 131 (abetting mutiny, or attempt to seduce a soldier, sailor, or airman from his duty), 153 (provoking to cause riot (PPC).
If Gill is found guilty of the crimes against him, he might get the death penalty.
Salman Safdar, the former minister's attorney, emphasized that the prosecution against Gill was founded on ill motives and political victimization while citing legal laws that were enforced against the former minister.
He asserted that Gill's comments targeted the Pakistan Muslim League-Nawaz rather than the army (PML-N).
The Pakistani military, according to Justice Minallah, was not "weak enough to be swayed" by allegedly "irresponsible" comments uttered by anybody. Gill's careless, improper, and disparaging words, he emphasized, "cannot be justified in any situation."
The judge then granted Gill bail in exchange for a Rs. 500,000 surety bond.
It is important to note that although the Islamabad police have been charged by the former prime minister of torturing and abusing the lawmaker, they maintain that Gill was ill due to his severe asthma.
In a subsequent statement on Gill's health, the police said that he was in good enough health to answer questions.
---
2022 Car Prices (11) 2022 CARS (13) 2022 News (24) 2022 Tech News (13) 2023 Cars Price List (11) apple (17) Automotive News (145) Automotive News Pakistan (20) Auto News (65) Auto Sector (13) car news (26) Car Prices (11) cars (48) cars 2021 (11) cars of pakistan (47) Cricket (12) electric cars (12) entertainment news (12) F1 (24) F1 News (12) Formula 1 (12) Honda (11) Hyundai (12) Imran Khan (18) Imran Khan News (19) mg (10) MG Pakistan (13) new cars (35) news (302) news pakistan (16) News Update (19) pakistan automotive news (12) Pakistan Government (37) Pakistan News (70) PCB (23) proton (12) proton pakistan (14) PTI (21) Sports News (43) suzuki (16) Suzuki Pakistan (11) Tech News (52) Toyota (13) Weintek (11) Weintek Pakistan (11)