England Cricket Team Arrives In Pakistan After 17 Years
September 16, 2022 / By Zunair Tahir / Sport News
---
The cricket team from England arrived in Karachi on Thursday as part of their first trip to Pakistan in 17 years.
England last played in Pakistan in 2005, and they were scheduled to return last year before abruptly cancelling after New Zealand also postponed a tour owing to safety concerns.
The Pakistan Cricket Board (PCB), which was outraged by the action, described it as "disrespectful."
Pakistan was compelled to host England for series in 2012 and 2015 after an assault in 2009 on the Sri Lankan team bus in Lahore. The UAE served as one such location.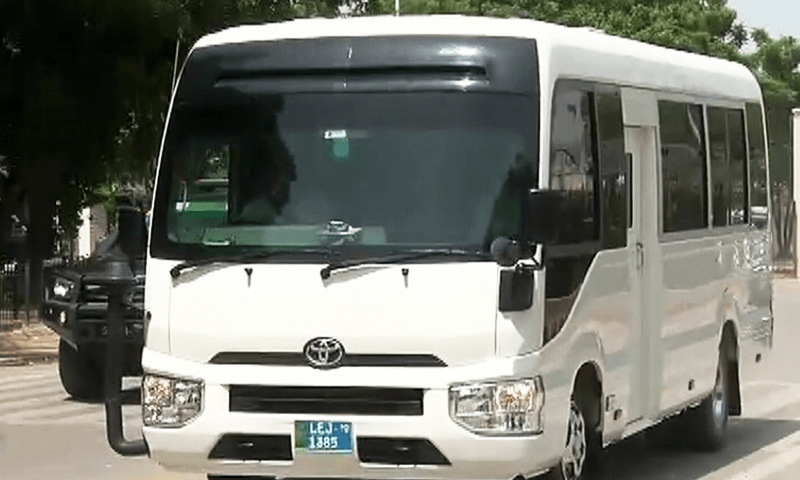 International cricket has slowly made a comeback in Pakistan over the past five years, and earlier this year, Australia completed a successful tour for the first time in over 25 years.
The PCB expressed confidence that the England games will also go ahead without a hitch, noting that the Australia series had "demonstrated our event planning and operational expertise. "Roads between the England team accommodation and Karachi's National stadium will be closed off and guarded by security personnel on game days. Their route will be monitored by a helicopter, and businesses that have stadium views will be required to close.
The government of Pakistan was engaged in conflict with insurgents the previous time England visited. Although the security situation has significantly improved since then, assaults have increased since since the Taliban retook control of the neighboring country of Afghanistan.
The journey takes place as Pakistan struggles to recover from devastating floods that has affected at least 33 million people and submerged roughly a third of the nation.
The England and Wales Cricket Board (ECB) stated last month that despite the humanitarian crisis, the team was "desperate" to play in Pakistan.
Rob Key, general director of men's cricket, said: "I think ideally us going over there and playing will be a positive for what's been a really horrific moment for the people of that nation."
From September 20 to October 2, the 19-man England side, led by Jos Buttler, will compete against Pakistan in seven Twenty20 matches in Karachi and Lahore as preparation for the T20 World Cup in Australia that will take place the following month.
Three five-day Test matches will be played in England when they return in December.
---
2022 Car Prices (11) 2022 CARS (13) 2022 News (24) 2022 Tech News (13) 2023 Cars Price List (11) apple (17) Automotive News (145) Automotive News Pakistan (20) Auto News (65) Auto Sector (13) car news (26) Car Prices (11) cars (48) cars 2021 (11) cars of pakistan (47) Cricket (12) electric cars (12) entertainment news (12) F1 (24) F1 News (12) Formula 1 (12) Honda (11) Hyundai (12) Imran Khan (18) Imran Khan News (19) mg (10) MG Pakistan (13) new cars (35) news (302) news pakistan (16) News Update (19) pakistan automotive news (12) Pakistan Government (37) Pakistan News (70) PCB (23) proton (12) proton pakistan (14) PTI (21) Sports News (43) suzuki (16) Suzuki Pakistan (11) Tech News (52) Toyota (13) Weintek (11) Weintek Pakistan (11)