The Lamborghini Revuelto Debuts At The 2023 Auto Shanghai
April 20, 2023 / By Zunair Tahir / Automotive News
---
The Huracan Tecnica and Urus Performante are in the limelight alongside the electric supercar.
Nowadays, there aren't many significant auto shows, but China is still a thriving market, thus Auto Shanghai is a fantastic venue for manufacturers to display their newest models. The Revuleto, Lamborghini's much anticipated Aventador successor, will be on display during the event.
The Urus Performante and Huracan Tecnica join the V12 plug-in hybrid supercar, and a Urus S is displayed in a special Ad Persona chamber for custom builds.
The Revuelto is painted in a brilliant orange colour, just like in the official photos. If you don't like that, there are no fewer than seven colour groups available in the configurator, which is currently operational.
In Shanghai, the electric Sant'Agata Bolognese vehicle with 1,001 horsepower is making its Asia Pacific premiere. Being at the exhibition with the "High Performance Electrified Vehicle (HPEV)" makes sense given that China is Lamborghini's second-largest single market.
As Revuelto will be followed by a few other hybrids, it marks the start of a new phase for the raging bull. In 2024, when the Huracan replacement will also be unveiled with an electrified engine, Lamborghini has already announced a Urus PHEV. The fleet will expand to include a fourth car around 2028—a 2+2 grand tourer that is entirely electric.
In the interim, we anticipate that Lamborghini will use the same method for the long-running Aventador by producing a number of versions of the Revuelto. It is reasonable to assume that the roadster will be the next addition to the supercar family, and it probably won't be long until the Italian exotic label does so.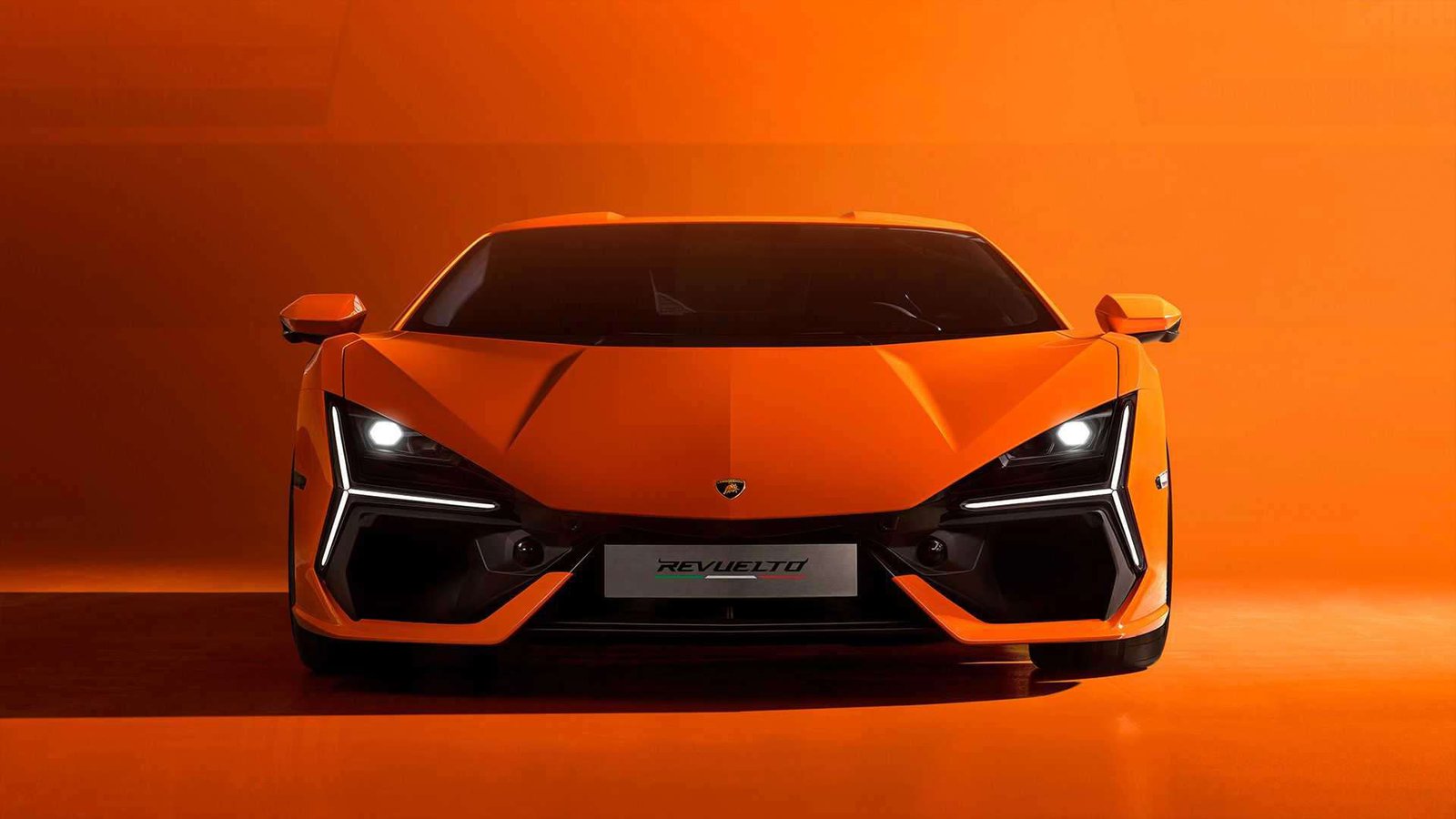 In a recent interview, CEO Stephan Winkelmann predicted that despite stricter emissions rules, the new supercar will still be around in 2030. It will be made possible by hybridising the V12, and the Huracan replacement's hybrid drivetrain will make it viable as well. The second version of the Urus hyper SUV will be an EV.
---
---
2022 Car Prices (11) 2022 CARS (13) 2022 News (24) 2022 Tech News (13) 2023 Cars Price List (11) apple (17) Automotive News (146) Automotive News Pakistan (20) Auto News (66) Auto Sector (13) car news (26) Car Prices (11) cars (48) cars 2021 (11) cars of pakistan (47) Cricket (12) electric cars (12) entertainment news (12) F1 (24) F1 News (12) Formula 1 (12) Honda (11) Hyundai (12) Imran Khan (18) Imran Khan News (19) mg (10) MG Pakistan (13) new cars (35) news (303) news pakistan (16) News Update (19) pakistan automotive news (12) Pakistan Government (37) Pakistan News (70) PCB (23) proton (12) proton pakistan (14) PTI (21) Sports News (43) suzuki (16) Suzuki Pakistan (11) Tech News (52) Toyota (14) Weintek (11) Weintek Pakistan (11)