A Space-Inspired Rolls-Royce Cullinan Blue Shadow Edition
May 30, 2023 / By Zunair Tahir / Automotive News
---
The Kármán Line, which marks the starting point of outer space above the Earth's surface, serves as an inspiration for the new Rolls-Royce Cullinan Black Badge Blue Shadow Private Collection.
There are already reservations for all 62 of the luxury automaker's limited production models.
The Company Is Making Just 62 Of Them
The darkness of space and the azure sky of Earth collide at the Kármán Line. This Cullinan takes inspiration from this phenomena and paints the SUV a bespoke shade of Stardust Blue with black accents. It features a satin finish on the grille. We apply a transparent lacquer on the wheels.
A limited edition Spirit of Ecstasy hood ornament is also included with the special edition. It is made of blue-tinted lacquer over titanium that was 3D printed.
The name Blue Shadow and the Black Badge infinity emblem are engraved on the base by the business. This portion is inlaid by artisans in the color Charles Blue.
The dashboard and door panels inside change color from bottom to top, going from black to blue to white. To get this appearance, Rolls-Royce applies six coats of paint in five different colors. Blue and transparent glass granules are combined with a clear finish on top.
Another striking feature of this Cullinan is a unique edition of the brand's Starlight Headliner. There are five different colors of thread used to give the image of the moon, complete with craters, a textured aspect. It will take two days and 250,000 individual stitches to finish the pattern. There are 384 blue LEDs and 799 white LEDs.
The chairs also get extraordinary information. A design made of leather perforations is inspired by the view of Earth from orbit. Over 75,000 tiny holes, which a craftsperson manually drills into each chair, are present. The tables in the rear include an aluminum inlay and a Piano Black veneer with a glass sparkle finish.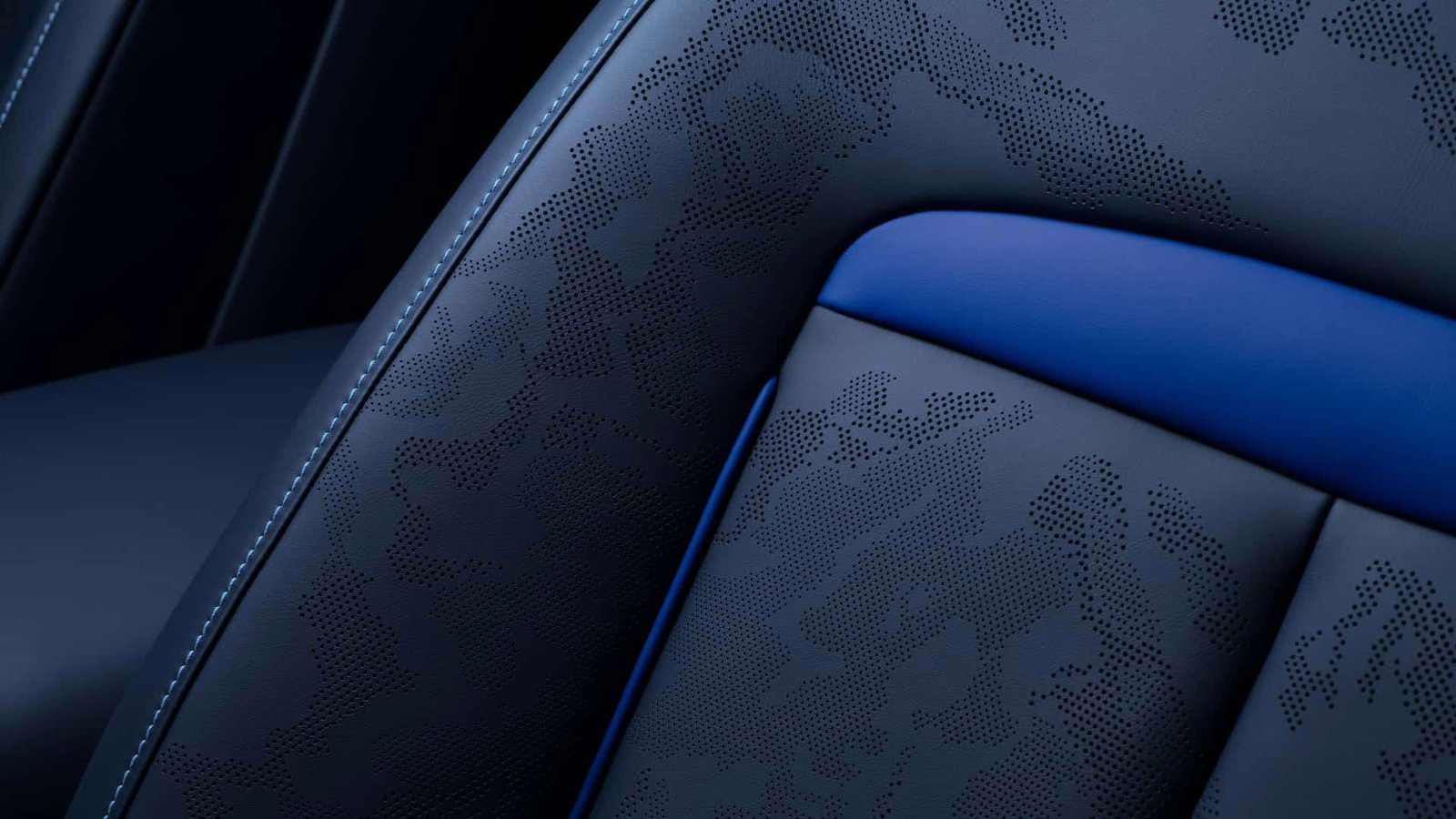 On the dashboard sits an unusual clock. It contains Blue Shadow etching and light blue anodized portions.
The Cullinan Black Badge Blue Shadow has a number of wonderful extras. The design of the seats matches that of the vehicle cover. The SUV's cargo is the same color as its body.
Customers may order a 1:8 scale replica of the unique car that has working interior and exterior illumination.
---
---
2022 Car Prices (11) 2022 CARS (13) 2022 News (24) 2022 Tech News (13) 2023 Cars Price List (11) apple (18) automobile (10) Automotive News (125) Automotive News Pakistan (20) Auto News (51) Auto Sector (13) car news (26) Car Prices (11) cars (48) cars 2021 (11) cars of pakistan (47) Cricket (11) electric cars (12) entertainment news (12) F1 (23) F1 News (11) Formula 1 (12) Hyundai (11) Imran Khan (18) Imran Khan News (19) MG Pakistan (12) new cars (34) news (275) news pakistan (16) News Update (13) pakistan automotive news (12) Pakistan Government (36) Pakistan News (69) PCB (23) proton (12) proton pakistan (14) PTI (21) Sports News (41) suv (10) suzuki (15) Suzuki Pakistan (10) Tech News (49) Toyota (11) Weintek (11) Weintek Pakistan (11)