2024 Ducati Panigale V2 Gets A Black-On-Black Makeover
June 8, 2023 / By Zunair Tahir / Automotive News
---
Whether you are aware of it or not, every motorcycle OEM utilizes a particular, frequently copyrighted color in all aspects of its business, including branding and bike liveries. Kawasaki Green and Yamaha Blue are two examples of colors that are very much in use. In contrast to KTM orange, Harley's color scheme is orange and black, and Husqvarna proudly wears its blue and yellow heritage color in tribute to its Swedish heritage.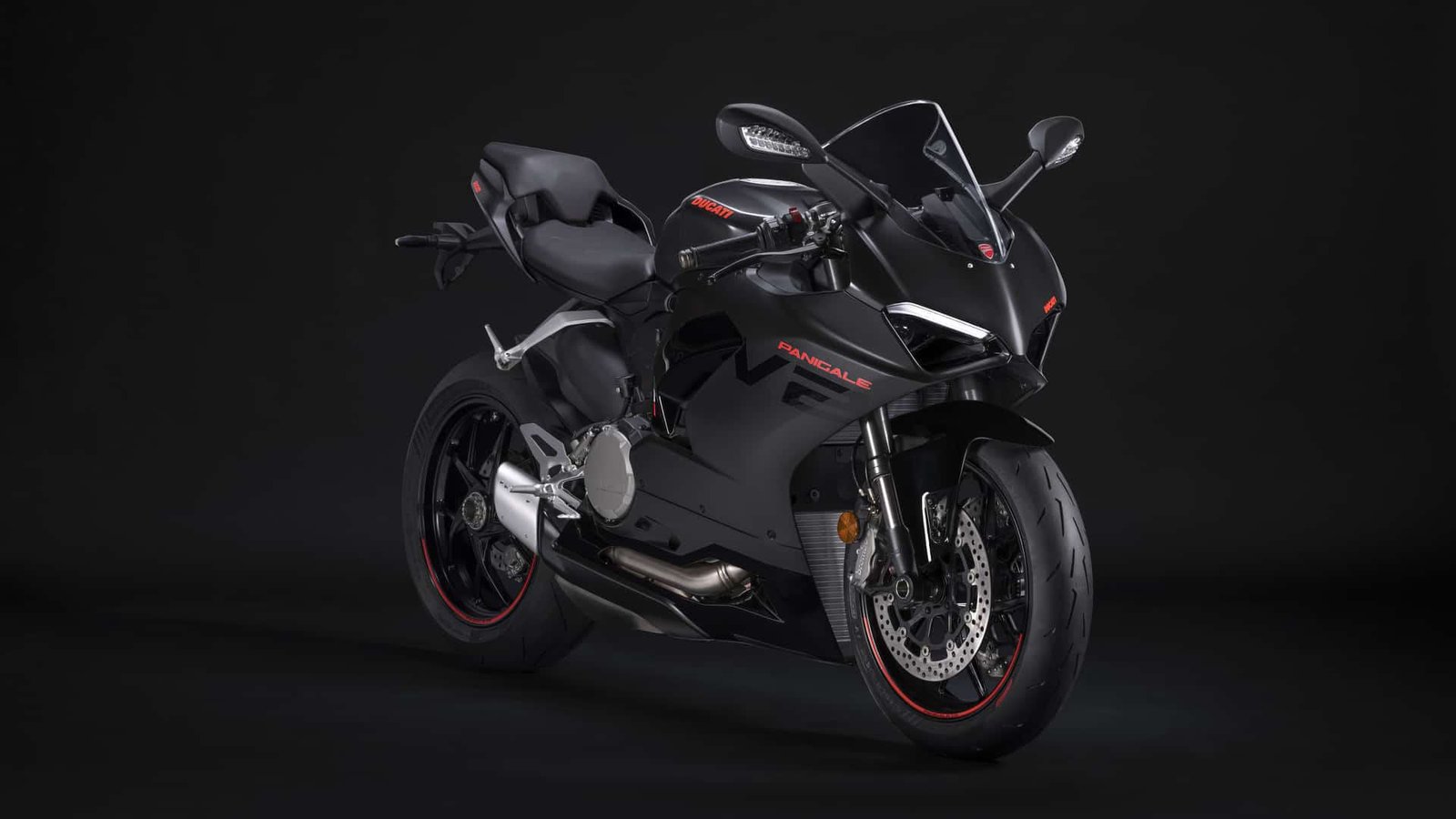 Of course, discussing Ducati would be incomplete without mentioning Ducati Red. A certified colorimetric (that's a color scientist, and they do exist) would probably be able to describe in detail how it visually differs from Honda Red, different from MV Agusta red, and different from GasGas red.
Though it's reasonable to argue that if you can see colors in the first place, you can probably distinguish between those reds easily, even for those of us who aren't expert color scientists.
That's not to imply, though, that Ducati avoids experimenting with colors other than its trademark red hue—far from it. Both Ducati Yellow and its favorite hue of red can be used to describe the brand. However, neither the red nor the yellow of Ducati resemble those of Ferrari, another neighboring company in the Italian Motor Valley, which has its own distinguishing red and yellow hues.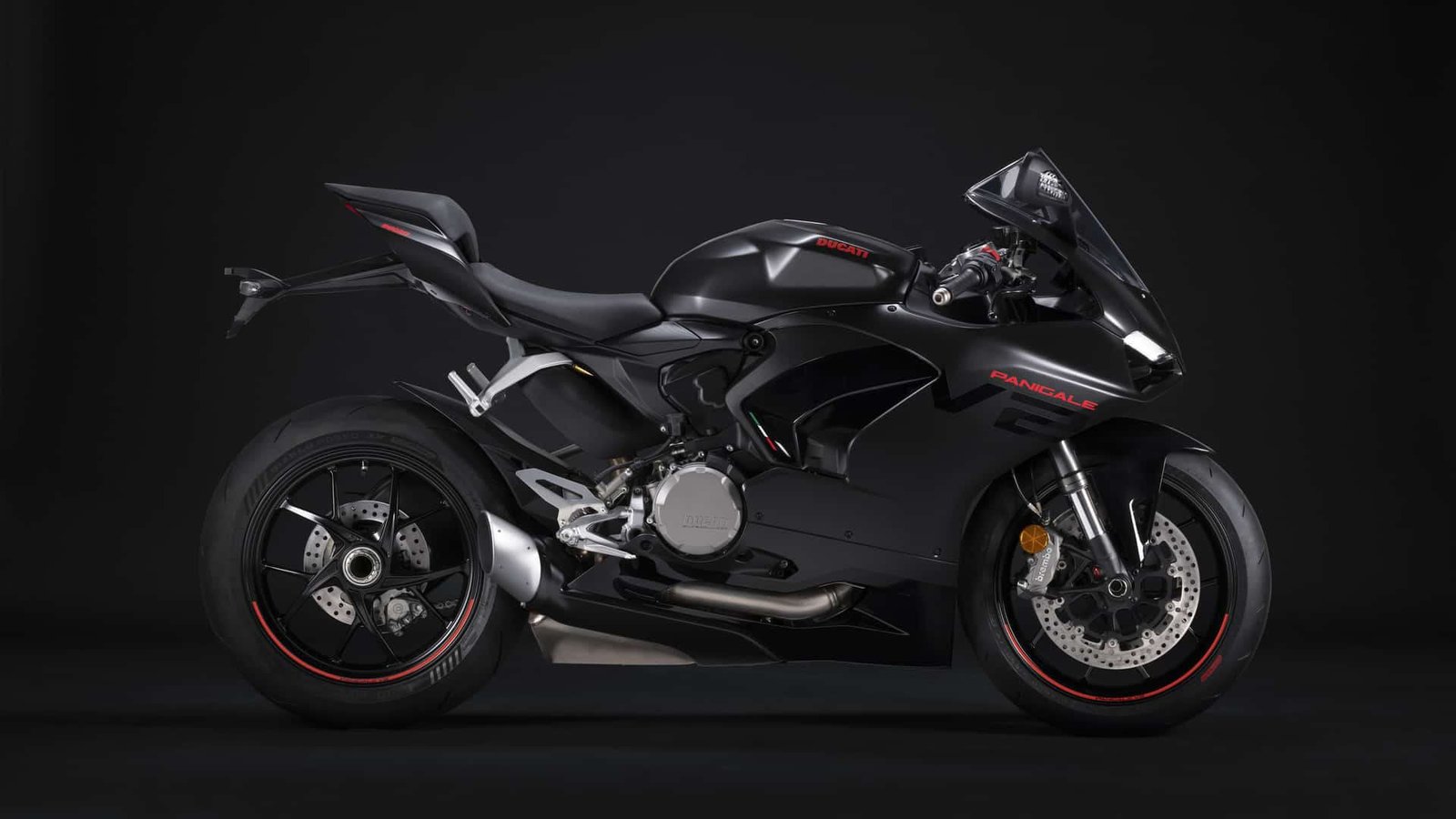 As a result, on June 6, 2023, the team from Borgo Panigale officially unveiled the 2024 Ducati Panigale V2. The daring new look from Bologna for this season is its Black-On-Black paint, though you can still have it in Ducati Red if you'd like. Maybe someone at Ducati said, "I see a red bike and I want to paint it black."
The new Ducati Red paint—as well as the Iceberg White liveries that Bologna recently unveiled on the 2024 SuperSport 950 S and the 2024 Monster—stands in sharp contrast to the Black-On-Black livery. In terms of science, black is understood to be the absence of light, therefore anybody attempting to imitate black as a color must conceptually contort oneself in order to produce the deepest paint (and avoid upsetting Anish Kapoor in the process).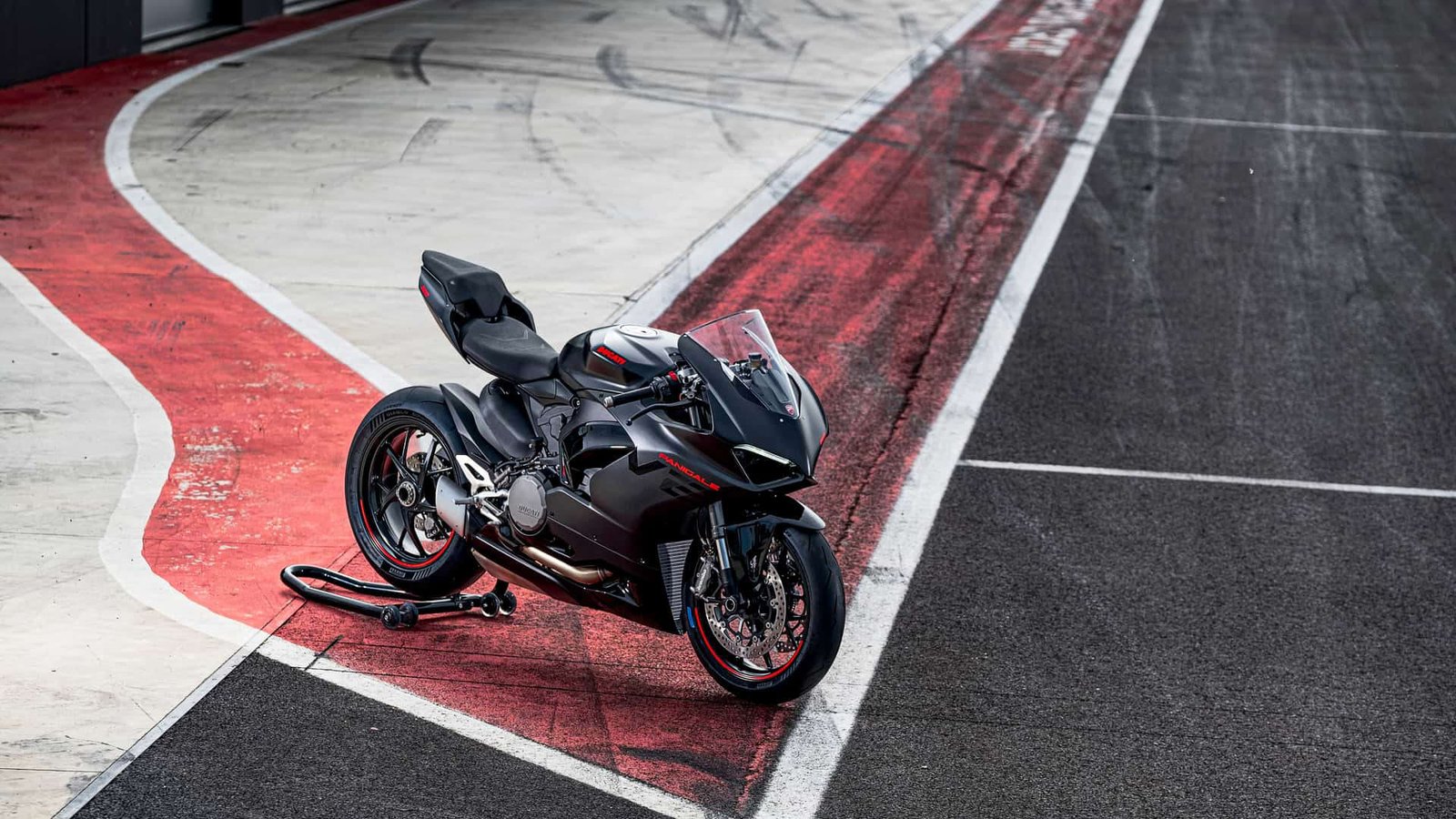 White, on the other hand, is made up of every color that may possibly exist. Ducati Red is one of those colors.
The 2024 Panigale V2 maintains its technical integrity whilst receiving a new livery. The Panigale V2 lineup is presently the sole twin in Ducati's 2024 lineup, and it is powered by a 955cc V-twin. It is rated to produce 76.7 pound-feet of torque at 9,000 rpm and 155 horsepower at 10,750 rpm.
The cost and selection will differ by location. According to Ducati, the 2024 Panigale V2 should begin showing up in showrooms in the US and Canada in the third quarter of 2023. The MSRP in the US is $18,595, while the MSRP in Canada is $20,895.
---
---
---
2022 Car Prices (11) 2022 CARS (13) 2022 News (24) 2022 Tech News (13) 2023 Cars Price List (11) apple (17) Automotive News (142) Automotive News Pakistan (20) Auto News (63) Auto Sector (13) car news (26) Car Prices (11) cars (48) cars 2021 (11) cars of pakistan (47) Cricket (12) electric cars (12) entertainment news (12) F1 (24) F1 News (12) Formula 1 (12) Honda (11) Hyundai (12) Imran Khan (18) Imran Khan News (19) mg (10) MG Pakistan (13) new cars (35) news (299) news pakistan (16) News Update (19) pakistan automotive news (12) Pakistan Government (37) Pakistan News (70) PCB (23) proton (12) proton pakistan (14) PTI (21) Sports News (43) suzuki (16) Suzuki Pakistan (11) Tech News (52) Toyota (13) Weintek (11) Weintek Pakistan (11)