A Ferrari Purosangue Scale Model By Amalgam May Cost Up To $20,795
July 16, 2023 / By Zunair Tahir / Automotive News
---
Using its long-standing partnership with the Italian sports vehicle and supercar maker, British scale model specialist Amalgam Collection has unveiled a tiny replica of the Ferrari Purosangue, although at a very high price.
There Will Only Be 199 Produced, And There Will Also Be A $15,995 Version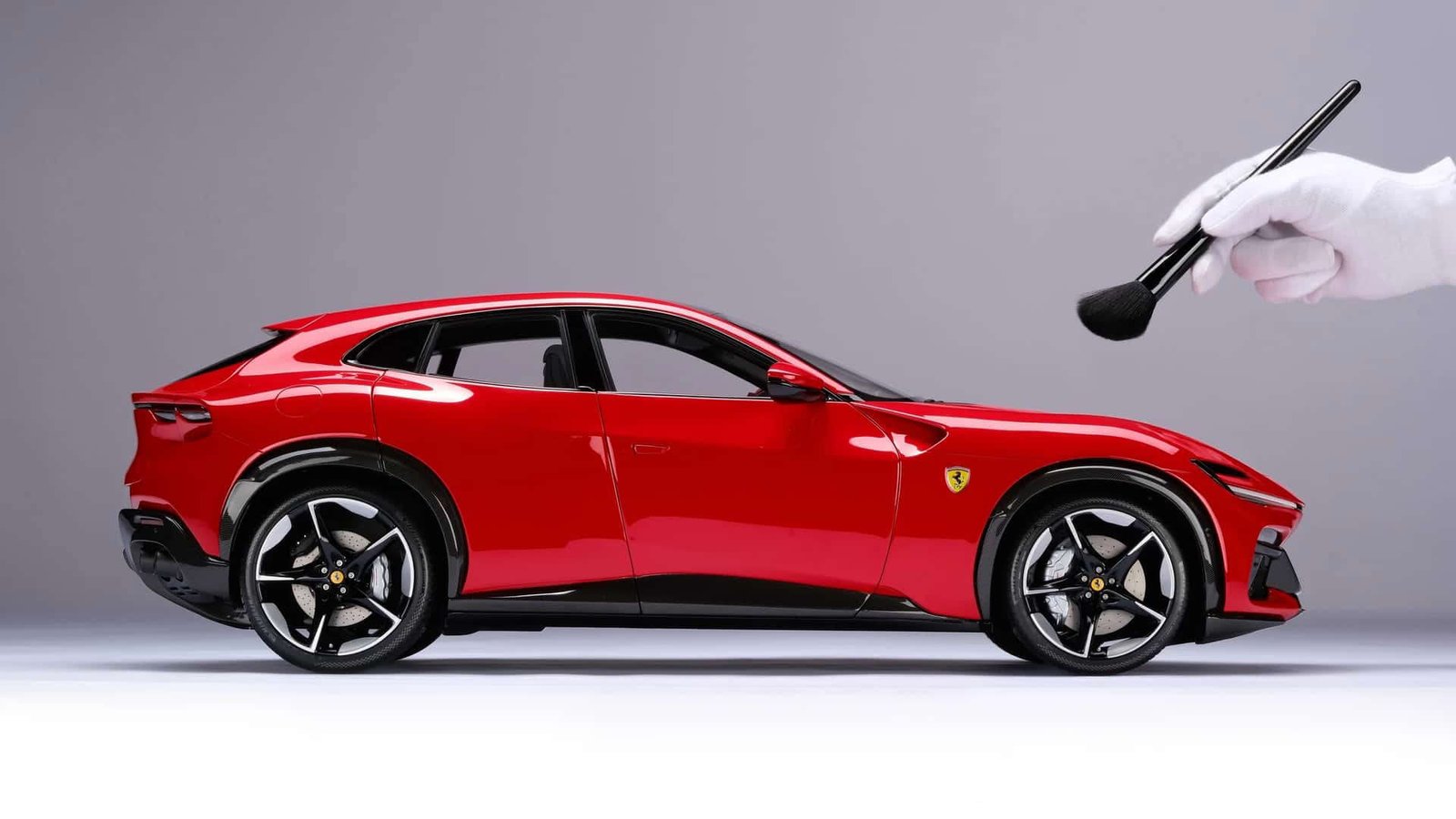 Amalgam employed hundreds of carefully constructed pieces, including castings, photo-etchings, and CNC-machined metal components, along with genuine CAD blueprints, color codes, and material specifications from Ferrari to produce the 1:8 scale Purosangue.
The outcome is fantastic, and if you were to only look at pictures, you may mistake the scale model for the genuine automobile.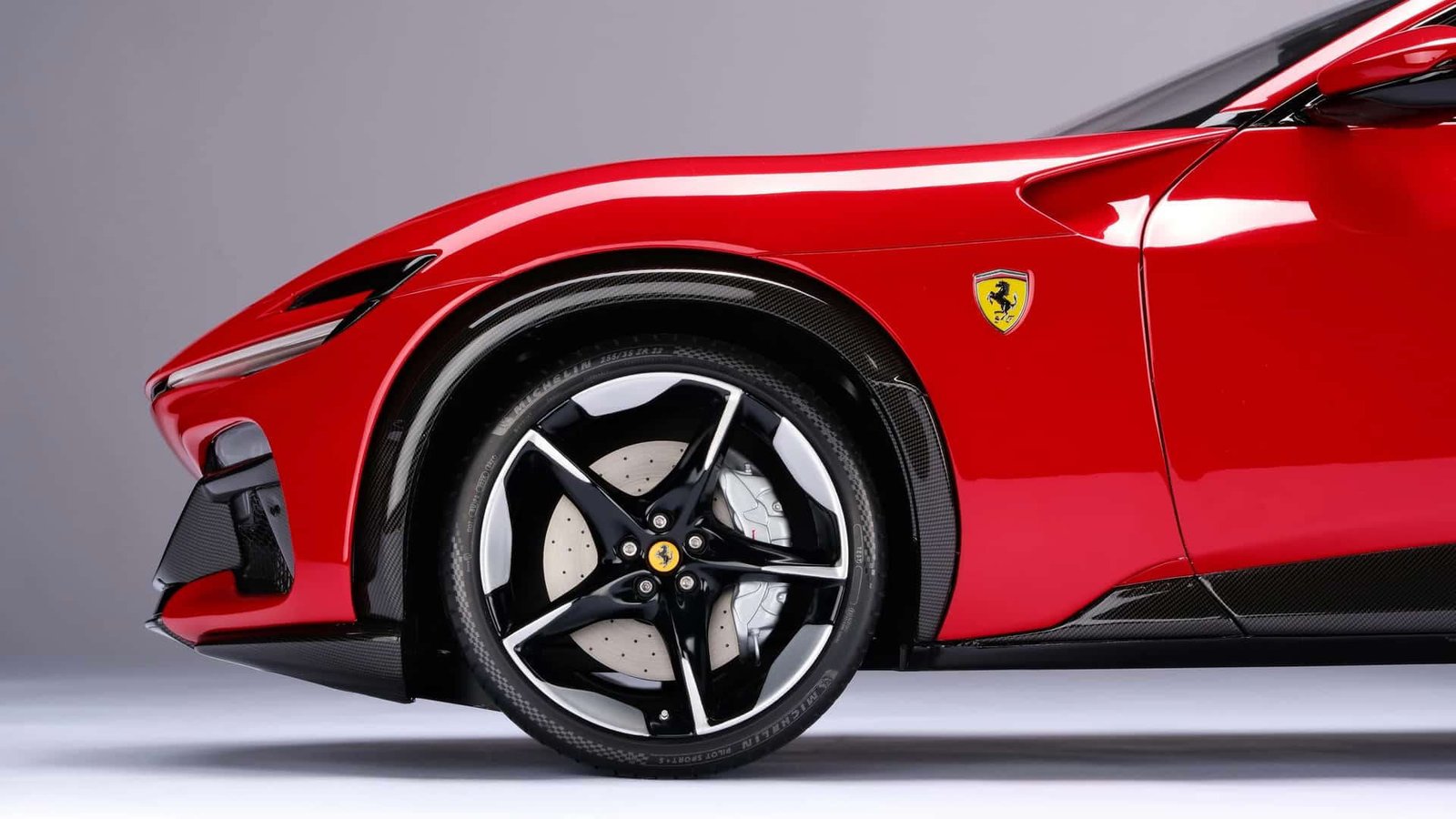 The Amalgam Ferrari Purosangue, which is over 24 inches (62 centimeters) long, took more than 3,000 hours to create, and each of the 199 hand-built pieces took more than 300 hours to build.
The corporation claims that to assure total accuracy of depiction, engineering and design teams would thoroughly inspect models at the conclusion of each production.
The 1:8 scale model of Ferrari's first SUV is included in the standard price of $15,995 and is painted red with a black interior, while the Bespoke edition boosts the price to $20,795. Customers can choose the paint color, interior color, wheel type, and caliper color for this amount of money.
Even yet, it is far less expensive than the genuine Purosangue, which costs $400,000, has a 6.5-liter V12 engine that produces 715 horsepower, and can accelerate from 0 to 62 mph in just 3.3 seconds.
Amalgam Collection is renowned for producing incredibly accurate scale versions of well-known automobiles, like the Aston Martin DB5 Vantage and Bugatti Veyron.
The Bristol-based firm, which was established in 1985, primarily concentrated on producing exquisite architectural models for the top British and German architects of the time. In particular, it produced parts for the first Dyson vacuum cleaners as part of its product prototyping services.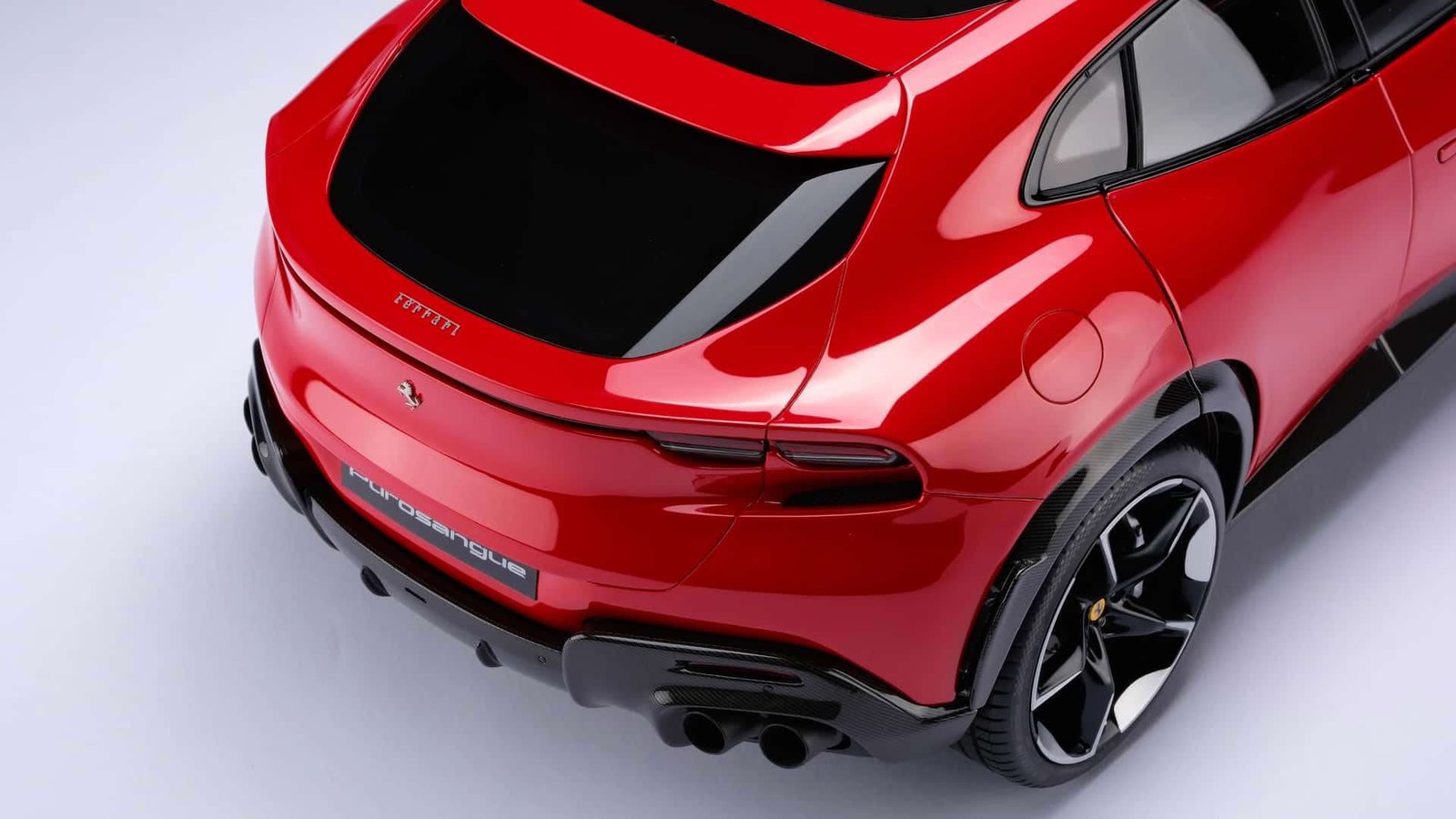 Ferrari joined Amalgam Collection as a partner in 1998 after the company began producing high-end model automobiles in 1995.
As always, if you have any comments or questions regarding this, please post them in the space provided below.
---
---
2022 Car Prices (11) 2022 CARS (13) 2022 News (24) 2022 Tech News (13) 2023 Cars Price List (11) apple (17) Automotive News (142) Automotive News Pakistan (20) Auto News (63) Auto Sector (13) car news (26) Car Prices (11) cars (48) cars 2021 (11) cars of pakistan (47) Cricket (12) electric cars (12) entertainment news (12) F1 (24) F1 News (12) Formula 1 (12) Honda (11) Hyundai (12) Imran Khan (18) Imran Khan News (19) mg (10) MG Pakistan (13) new cars (35) news (299) news pakistan (16) News Update (19) pakistan automotive news (12) Pakistan Government (37) Pakistan News (70) PCB (23) proton (12) proton pakistan (14) PTI (21) Sports News (43) suzuki (16) Suzuki Pakistan (11) Tech News (52) Toyota (13) Weintek (11) Weintek Pakistan (11)