An Aggressive Little sportbike, The GPX Demon GR200R Da Corsa 2
June 27, 2023 / By Zunair Tahir / Automotive News
---
This Compact Sportbike Features Supersport Style In A User-Friendly Design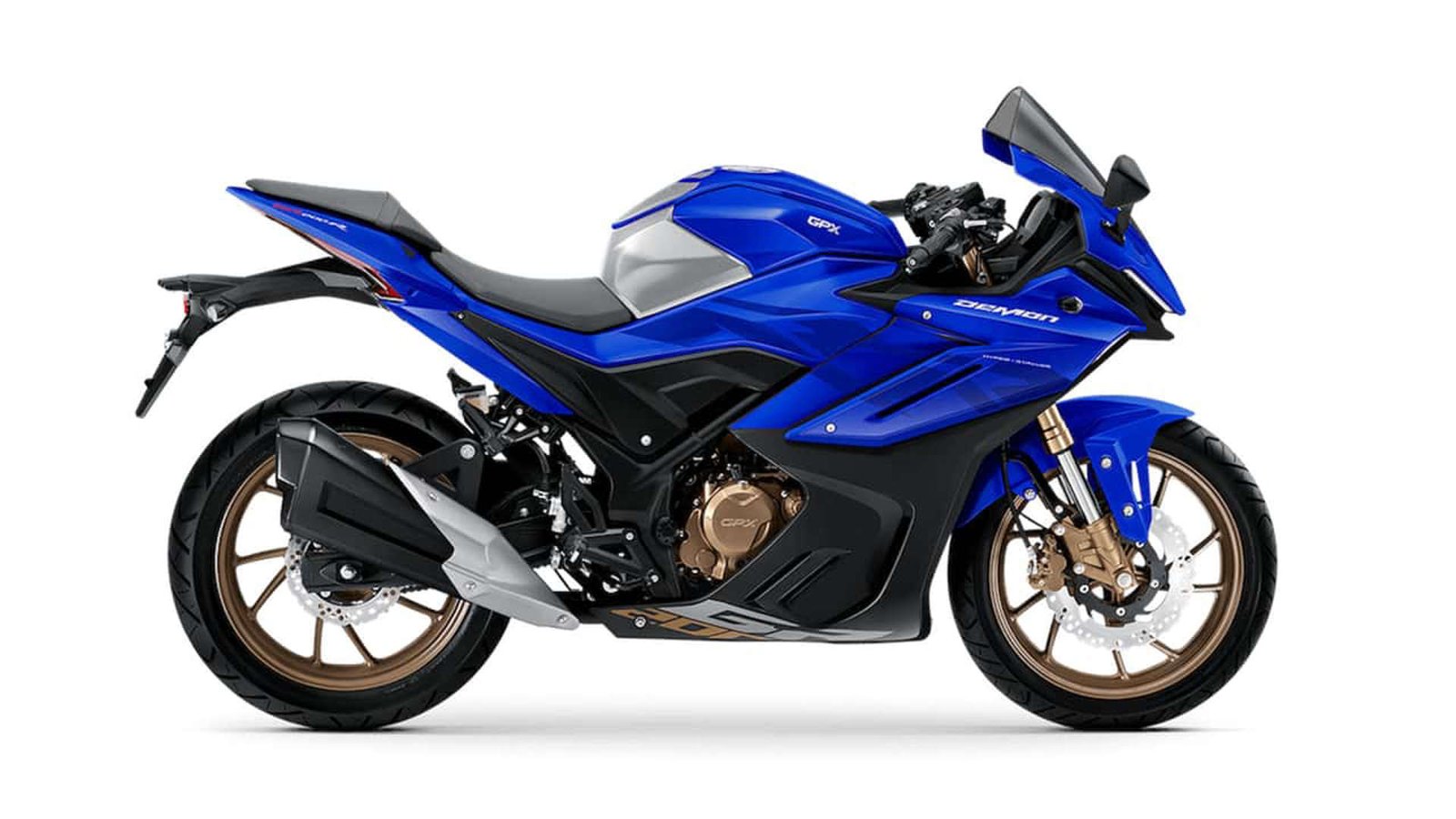 The motorbike lineup from Thai manufacturer GPX is extremely fascinating. The company's activities are mostly in Southeast Asia, and the majority of its models are commuter bikes with modest displacements that are dressed up to look sporty or vintage. The GPX Legend 250, for instance, pulls stylistic cues from vintage roadsters, but the Demon is a little superbike.
The brand's bikes have been discussed previously, and it's easy to understand why they're becoming more and more well-liked since they combine the reliability of a commuter with the aesthetic of a sporty or vintage machine.
Nevertheless, the brand's attraction to riders in the area is maintained with the introduction of a limited-edition Demon GR200R sportbike in the Malaysian market. This little sportbike aims to compete with models like the Yamaha YZF-R15, Honda CBR150R, and maybe the KTM RC 200. Let's examine more closely, shall we?
It is obvious that the style of liter-class superbikes from mainstream manufacturers served as inspiration for this sportbike. Both the front end and the fairings have a slight Yamaha YZF-R1 and BMW S 1000 RR influence.
Due to its low seat height and compact wheelbase, its dimensions are obviously tailored for shorter riders. This makes the bike more maneuverable in the crowded city and more accessible to a larger range of users. In dense traffic, motorbike riders in Asian cities spend the majority of their time weaving between automobiles. The main perk of riding two wheels on the road is that, after all.
The GPX Demon GR200R Da Corsa 2 Limited Edition costs RM 12,588, or around $2,691 USD, in Malaysia. Yes, I am aware that this is a rather lengthy name. With the KTM RC 200 retailing at RM 15,888 ($3,397 USD) and the Yamaha YZF-R15M retailing for RM 14,998 ($3,206 USD), it significantly undercuts its mainstream rivals.
With a 198cc, liquid-cooled, single-cylinder, fuel-injected engine, it offers performance that is comparable to that of these bikes. The Demon GR200R Da Corsa 2 Limited Edition produces 19.1 horsepower and 12 pound-feet of torque thanks to its redesigned four-valve cylinder head.
Regarding the bike's running gear, GPX gave the GR200R some very basic componentry. A six-speed manual gearbox with a chain drive transmits power to the rear wheels. An inverted front fork and a YSS rear monoshock are responsible for the bike's suspension, while front and rear disc brakes are used to stop it. A full colour TFT instrument cluster keeps riders informed, and full-LED lights illuminate the road in front of them.
An image of the Mugello Circuit on the tank and a choice of three sporty colors distinguish the limited edition vehicle. These colors—Daytona Black, Da Corsa Blue, and Racing Grey—give the tiny sportbike a look that is inspired by supersports.
---
---
2022 Car Prices (11) 2022 CARS (13) 2022 News (24) 2022 Tech News (13) 2023 Cars Price List (11) apple (17) Automotive News (146) Automotive News Pakistan (20) Auto News (66) Auto Sector (13) car news (26) Car Prices (11) cars (48) cars 2021 (11) cars of pakistan (47) Cricket (12) electric cars (12) entertainment news (12) F1 (24) F1 News (12) Formula 1 (12) Honda (11) Hyundai (12) Imran Khan (18) Imran Khan News (19) mg (10) MG Pakistan (13) new cars (35) news (303) news pakistan (16) News Update (19) pakistan automotive news (12) Pakistan Government (37) Pakistan News (70) PCB (23) proton (12) proton pakistan (14) PTI (21) Sports News (43) suzuki (16) Suzuki Pakistan (11) Tech News (52) Toyota (14) Weintek (11) Weintek Pakistan (11)