Michael Jordan Takes The Delivery Of 1,817-HP Hennessey Venom F5 Roadster
May 23, 2023 / By Zunair Tahir / Automotive News
---
If you have six or seven figures to spend and an empty parking space in your second garage that has to be filled, there are plenty of supercars to select from. Ferrari, McLaren, Pagani, Gordon Murray, and more manufacturers are your starting points.
Although the options are probably limitless for NBA legend and tycoon Michael Jordan, he just added a unique Hennessey Venom F5 Roadster to his collection.
For The Convertible Hennessey Will Only Produce 30 Units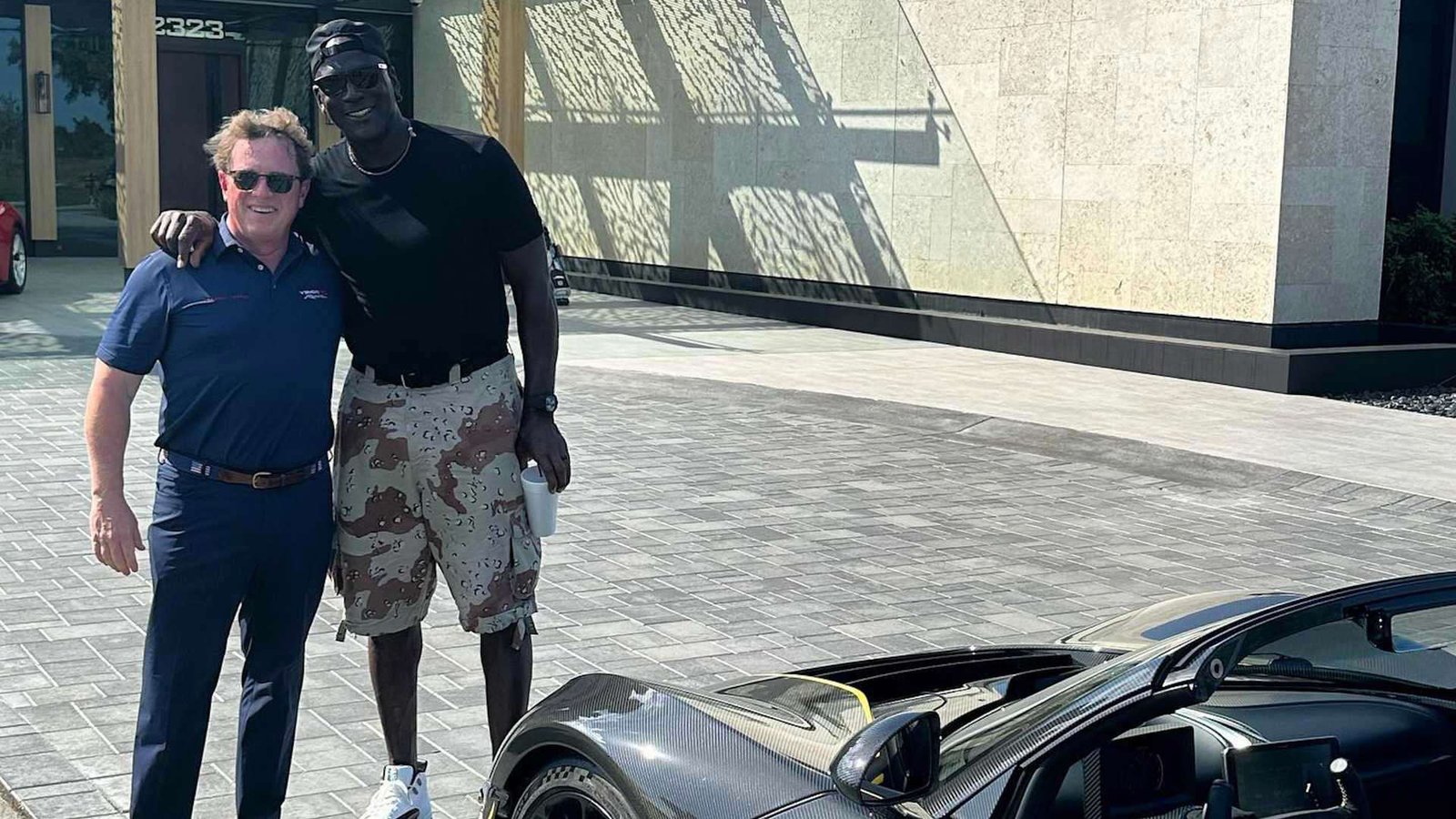 Michael Jordan and Hennessey Performance CEO John Hennessey are pictured together in front of Jordan's Grove XXII private golf course in Florida and his Venom F5 Roadster.
The supercar, which made its debut less than a year ago, isn't well-represented in the photo, but its exposed, glossy carbon-fiber body and yellow pinstripes are visible.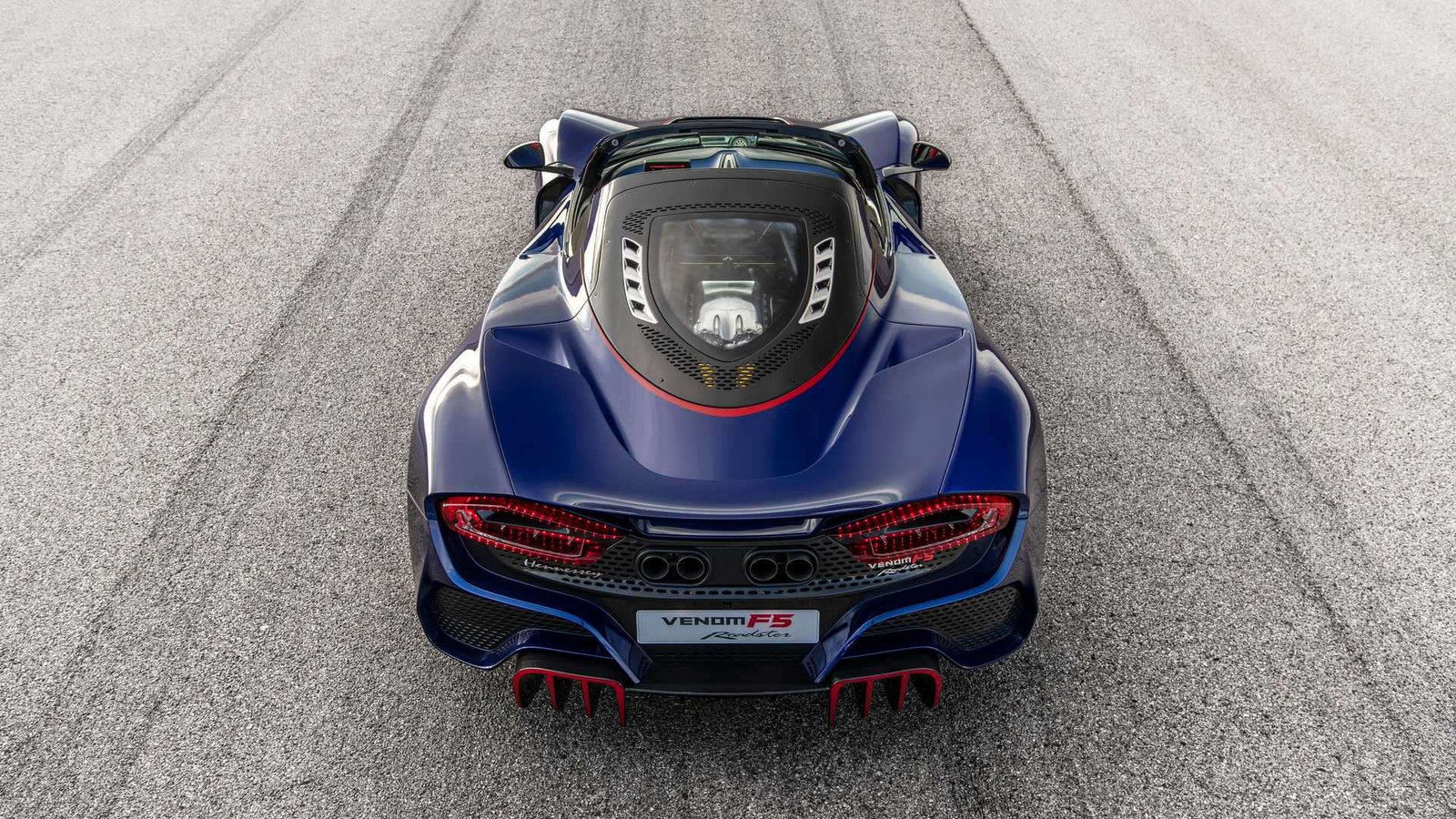 A 6.6-liter, twin-turbocharged V8 engine is positioned in the middle of the F5 Roadster. It has a seven-speed, single-clutch semi-automatic gearbox and generates 1,817 horsepower and 1,193 pound-feet of torque. The manufacturer Hennessey claims the supercar can go faster than 300 mph, calling the roadster "the world's fastest and most powerful convertible."
The Venom F5 Roadster shares a lot of similarities with its coupe sibling, particularly up front. However, things start to differ at the cabin, which has a lightweight, detachable carbon-fiber roof panel. A glance at the powerful engine hidden behind the passenger compartment is possible thanks to new tempered glass at the back. A substance that can endure temperatures of more than 1,000 degrees Fahrenheit is used to make the glass.
The absence of a roof on the Roadster does somewhat increase curb weight, but not significantly. There isn't much of a difference between the weights of the F5 Roadster and the normal F5, which weighs under 3,100 pounds.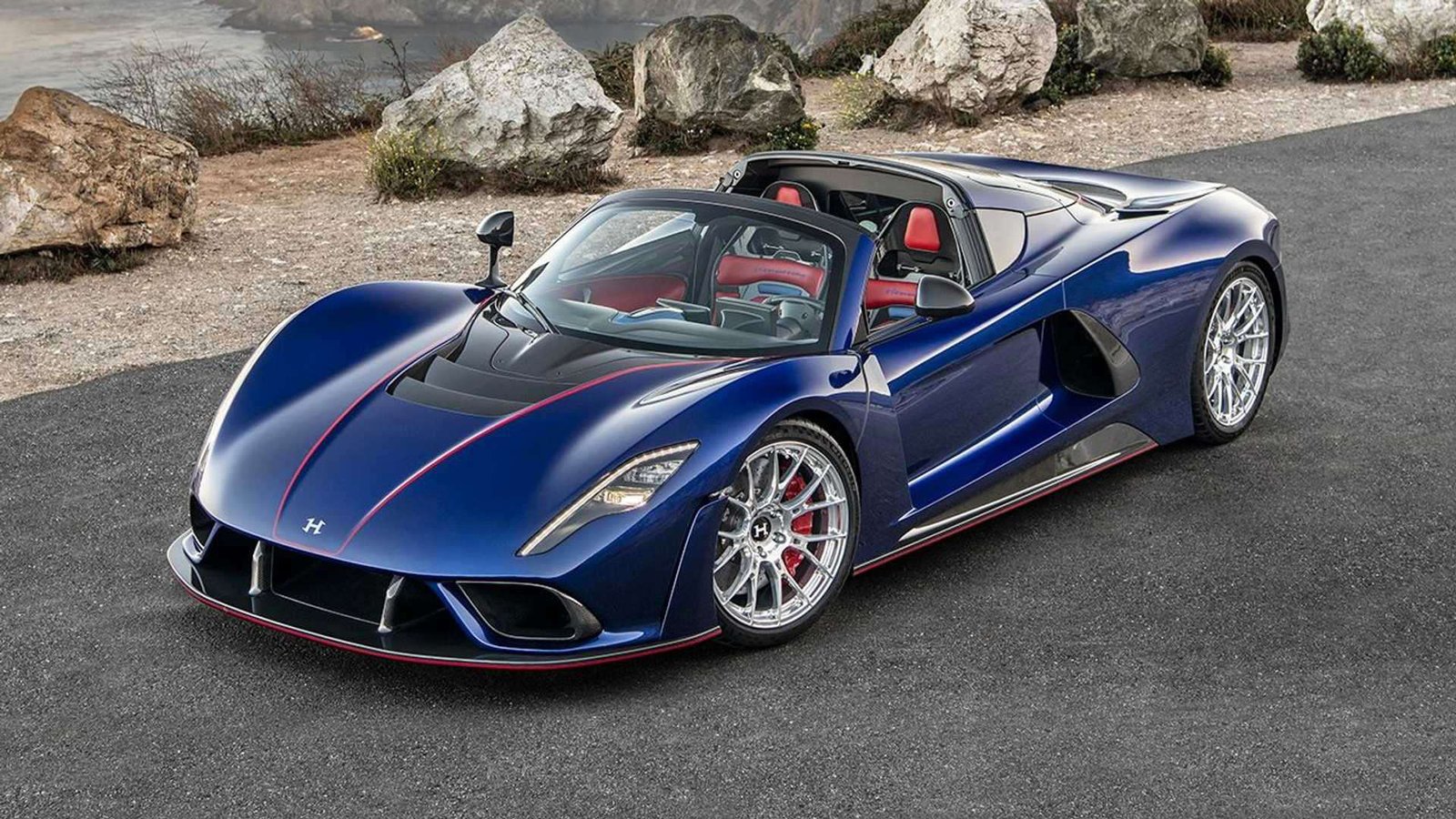 Jordan has one of only 30 F5 Roadsters, as Hennessey has a strict production cap. The coupe is less unusual because there will only be 24 of them made, according to the manufacturer.
The Venom F5 Roadster starts at $3 million instead of the coupe's $2.1 million, reflecting both the increased production volume and price. Late in 2022, production started.
---
---
2022 Car Prices (11) 2022 CARS (13) 2022 News (24) 2022 Tech News (13) 2023 Cars Price List (11) apple (17) Automotive News (146) Automotive News Pakistan (20) Auto News (66) Auto Sector (13) car news (26) Car Prices (11) cars (48) cars 2021 (11) cars of pakistan (47) Cricket (12) electric cars (12) entertainment news (12) F1 (24) F1 News (12) Formula 1 (12) Honda (11) Hyundai (12) Imran Khan (18) Imran Khan News (19) mg (10) MG Pakistan (13) new cars (35) news (303) news pakistan (16) News Update (19) pakistan automotive news (12) Pakistan Government (37) Pakistan News (70) PCB (23) proton (12) proton pakistan (14) PTI (21) Sports News (43) suzuki (16) Suzuki Pakistan (11) Tech News (52) Toyota (14) Weintek (11) Weintek Pakistan (11)