China Launches The Fastest Internet In The World
November 17, 2023 / By Zunair Tahir / Tech News
---
With the promise of operating many times quicker than existing networks, China has begun to roll out what it calls the most sophisticated internet network in the world.
According to Chinese tech firm Huawei, the network can carry data from 150 movies in a second at a speed of around 1.2 terabits, or 1,200 gigabits, per second.
These are theoretical speeds that will not soon be available in customers' homes. However, a stronger, quicker internet connection has far-reaching effects on enterprises, including quicker information transfers, benefits for stock trading, and other consequences for national security.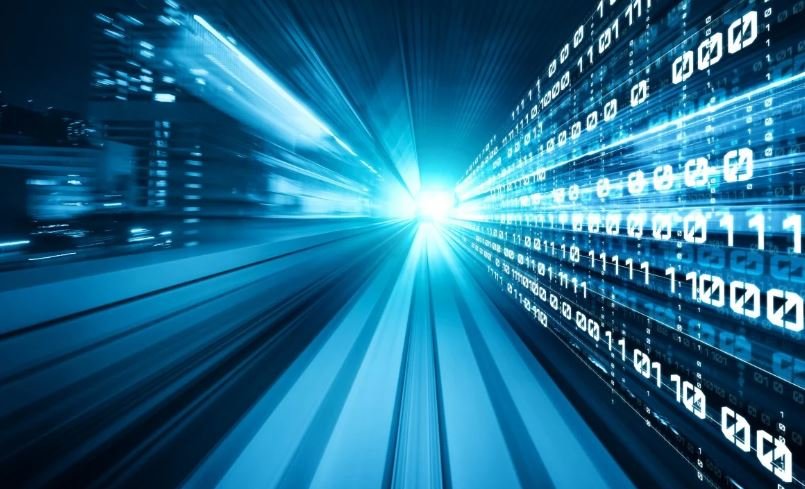 This week, during a press conference, Huawei and China Mobile, in collaboration with Tsinghua University in Beijing and Cernet, an education and research network supported by the Chinese government, formally unveiled the nation's next-generation backbone network.
A backbone network is the network infrastructure that carries internet traffic to various geographical regions and can handle large-scale data transfers from electric cars and 5G technologies.
A translated press release states that the new network connects Beijing and the south via 1,800 kilometers of optical fiber connections. It withheld information about its intentions to grow across the nation.
While testing and operation began this summer, it is launching around two years ahead of schedule according to experts.
Following months of hostility between the two nations, President Biden and Chinese President Xi Jinping are scheduled to meet in San Francisco on Wednesday.
According to the press release, Xi had earlier stated that the backbone network's construction will make the nation "a cyber power" and "accelerate the promotion of core Internet technologies."
However, unlike how it normally competes with AI, semiconductors, or wireless networking technologies, this doesn't directly threaten the US because it applies to internet infrastructure rather than household internet speeds. On the other hand, it may provide a basis for Chinese companies that need a lot of bandwidth.
The backbone internet project is being overseen by Wu Jianping, a professor at Tsinghua University's department of computer science and technology. According to the press release, the system—which consists of both hardware and software—was developed, manufactured, and is under independent management in China. He also referred to it as the world's most sophisticated network.
The timing of a significant tech launch with a visit to the US has happened before. During a late summer visit by certain US diplomats, Huawei unveiled the much awaited Mate 60 Pro smartphone, which boasts a revolutionary 5G processor manufactured in China.
After extensive US attempts to limit China's access to foreign chip technology, the US government later claimed it was looking into how the business would have the technology to create such a device. (NBC)
---
---
2022 Car Prices (11) 2022 CARS (13) 2022 News (24) 2022 Tech News (13) 2023 Cars Price List (11) apple (17) Automotive News (146) Automotive News Pakistan (20) Auto News (66) Auto Sector (13) car news (26) Car Prices (11) cars (48) cars 2021 (11) cars of pakistan (47) Cricket (12) electric cars (12) entertainment news (12) F1 (24) F1 News (12) Formula 1 (12) Honda (11) Hyundai (12) Imran Khan (18) Imran Khan News (19) mg (10) MG Pakistan (13) new cars (35) news (303) news pakistan (16) News Update (19) pakistan automotive news (12) Pakistan Government (37) Pakistan News (70) PCB (23) proton (12) proton pakistan (14) PTI (21) Sports News (43) suzuki (16) Suzuki Pakistan (11) Tech News (52) Toyota (14) Weintek (11) Weintek Pakistan (11)