Weintek E-News: How To Build a Smart Office With cMT X HMIs
May 27, 2022 / By Zunair Tahir / Automation News
---
HMIs may now be used not just in factory automation, but also in building automation and a variety of other automation control applications, thanks to advancements in hardware performance and design, intelligentization, and integration technology.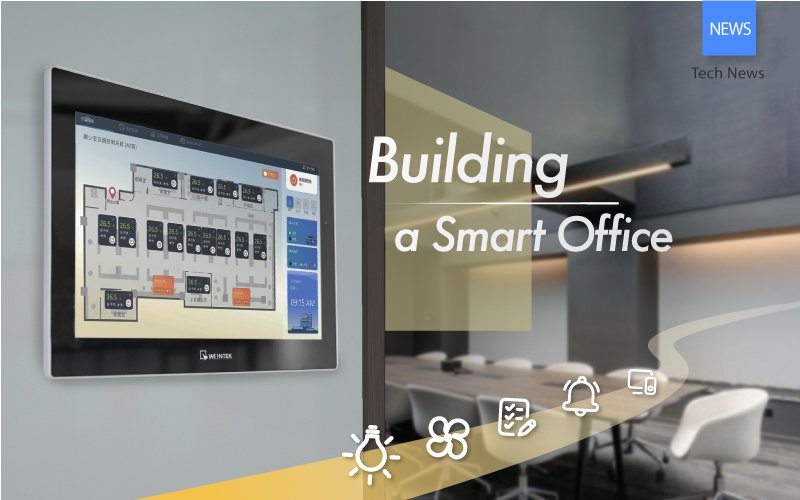 Weintek Labs uses its cMT X series HMIs to intelligentize its own workplace, resulting in a more efficient, intelligent, and energy-efficient working environment.
In recent years, HMI has witnessed significant improvements in terms of performance, aesthetics, and technology. As a result, HMI has begun to play a larger part in building automation applications, in addition to industrial automation, for which it is already vital.
Weintek has created a smart office area including cMT X HMI since shifting to its current location. Let's look at how HMI is being used to control lighting, air conditioning, meeting room booking, and guest access in this newsletter, as well as how cross-platform, remote, and wireless HMI monitoring solutions aid in the creation of this unique office space.
Feature Highlights
1. Smart Central Control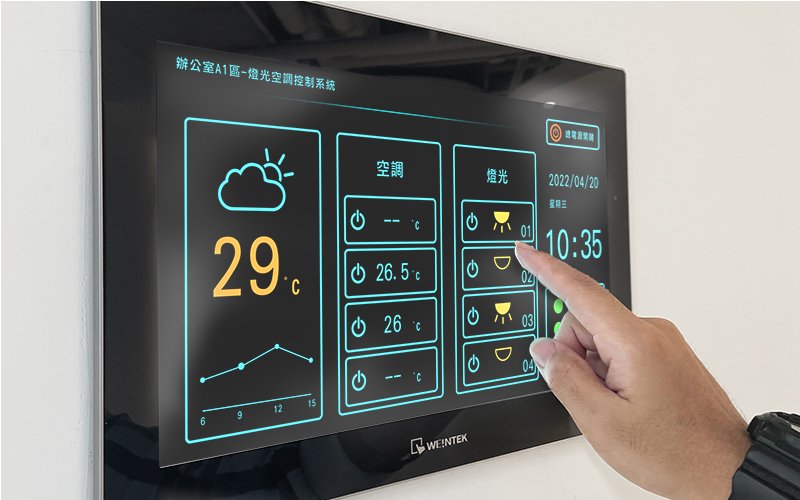 Lighting and AC of different areas can be controlled from a single HMI screen.
HMI schedules power ON/OFF cycles and also adjusts AC settings according to weather data from external source – for optimal indoor temperature.
Energy usage is recorded, analyzed, and optimized.
2. Smart Meeting Room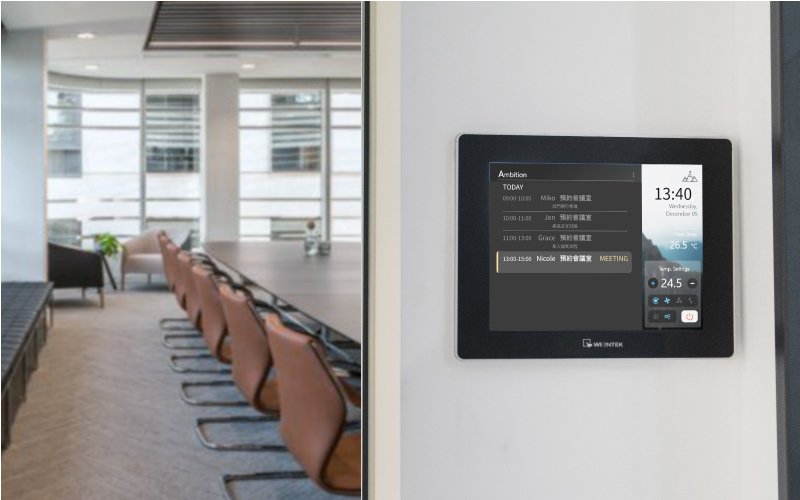 Each conference room has its own HMI that can operate the space's separate air conditioning system.
Each HMI uses data from the server to display real-time booking information on the screen.
Attendees can be notified in advance of meetings.
3. Remote Wireless Control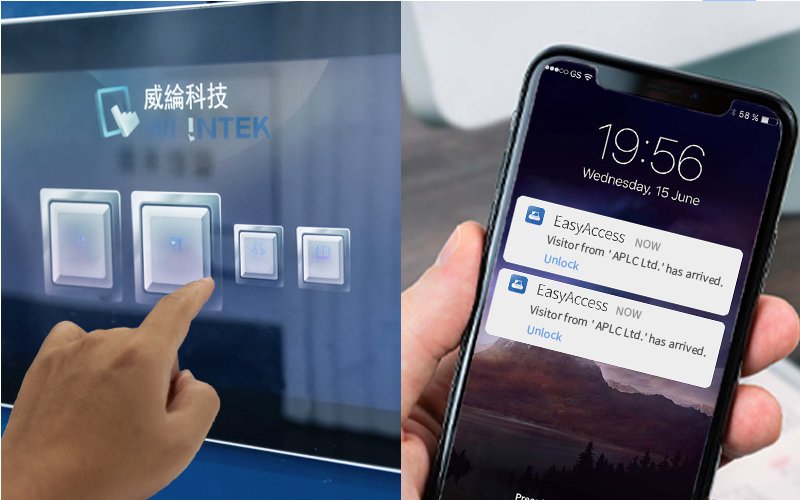 The state of each region may be monitored from the convenience of one's seat – no need to stroll to the HMI!
You're not in your seat? There's no difficulty at all. You can use your phone or tablet at any time.
All HMIs are Weincloud-enabled and internet-connected, allowing for remote updates to HMI programmes and settings.
4. Visitor Access Management
The front desk receives a push notification with guest information after an HMI at the door greets guests and performs guest registration.
For convenient data access and administration, the visitor log is digitised and maintained in a database.
Now that you've seen the smart HMI in action in the office, What are your thoughts? Hopefully, more smart office apps will emerge to improve the quality of our workplaces.
---
---
2022 Car Prices (11) 2022 CARS (13) 2022 News (24) 2022 Tech News (13) 2023 Cars Price List (11) apple (17) Automotive News (145) Automotive News Pakistan (20) Auto News (65) Auto Sector (13) car news (26) Car Prices (11) cars (48) cars 2021 (11) cars of pakistan (47) Cricket (12) electric cars (12) entertainment news (12) F1 (24) F1 News (12) Formula 1 (12) Honda (11) Hyundai (12) Imran Khan (18) Imran Khan News (19) mg (10) MG Pakistan (13) new cars (35) news (302) news pakistan (16) News Update (19) pakistan automotive news (12) Pakistan Government (37) Pakistan News (70) PCB (23) proton (12) proton pakistan (14) PTI (21) Sports News (43) suzuki (16) Suzuki Pakistan (11) Tech News (52) Toyota (13) Weintek (11) Weintek Pakistan (11)