In Pakistan, Suzuki Releases The Swift GL "Limited Edition."
October 14, 2022 / By Zunair Tahir / Automotive News
---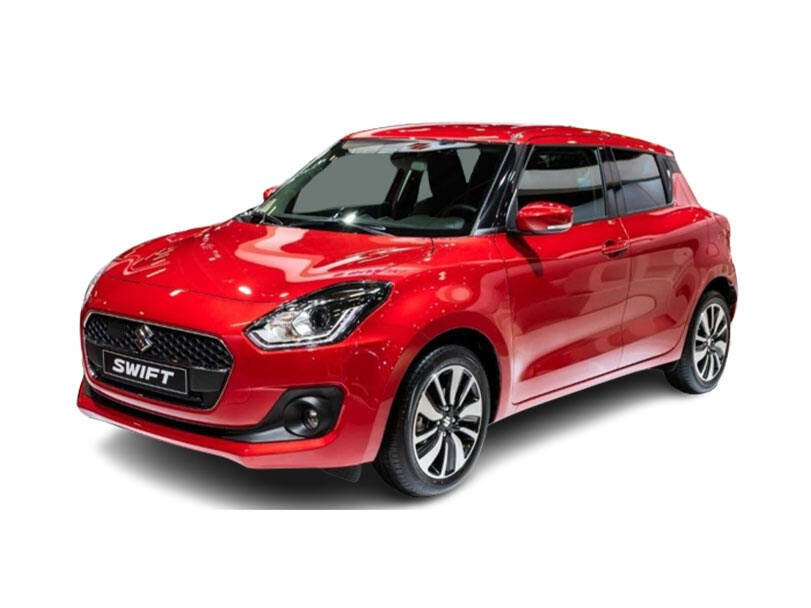 Pak Suzuki Motor Company (PSMC) has unsurprisingly introduced the Swift GL Limited Edition. Despite its high price, the all-new Swift has quickly gained a sizable portion of the market since its launch in February of this year.
The specifics state that there are just two "improvements" made to the Swift GL Limited Edition above the base GL CVT model. These upgrades include a center armrest in-between the passenger seats and a rear top spoiler.
Other Characteristics Are:
2 airbags
Climate Control
Anti-lock Braking System
Hill Start Assist
Vehicle Stability Control
USB and Aux Connectivity
Sat-Nav
Cruise Control
Keyless entry
Electronic parking brake
The new Swift GL Limited Edition costs Rs. 3,450,000, which is Rs. 30,000 more than the Swift GL CVT basic model. This is a significant premium for the enhancements. In addition, it boasts the same 1.2-liter four-cylinder K12C Dualjet petrol engine with naturally aspirated combustion, which delivers 90 horsepower and 120 Nm of torque to the front wheels with a CVT automatic transmission.
Sources claim that PSMC is continuing to export units, including Swift, despite the recent price increases and production reductions. Its sales will probably increase once a new Limited Edition variation is added.
---
---
2022 Car Prices (11) 2022 CARS (13) 2022 News (24) 2022 Tech News (13) 2023 Cars Price List (11) apple (18) automobile (10) Automotive News (122) Automotive News Pakistan (20) Auto News (48) Auto Sector (13) Blogs (10) car news (26) Car Prices (11) cars (48) cars 2021 (11) cars of pakistan (47) Cricket (11) electric cars (12) entertainment news (12) F1 (23) F1 News (11) Formula 1 (12) Hyundai (11) Imran Khan (18) Imran Khan News (19) MG Pakistan (12) new cars (34) news (270) news pakistan (16) pakistan automotive news (12) Pakistan Government (36) Pakistan News (69) PCB (22) proton (12) proton pakistan (14) PTI (21) Sports News (38) suv (10) suzuki (13) Suzuki Pakistan (10) Tech News (48) Toyota (11) Weintek (11) Weintek Pakistan (11)