Supercar Made In Afghanistan Goes Viral
November 21, 2022 / By Zunair Tahir / Automotive News
---
A supercar was created by a team of Afghan IT experts. On social media, a video of the sportscar "Mada 9" has gone viral, with many praising the effort.
According to the specifics, Afghanistan's Navavari Center of Technical and Vocational Education created the Mada 9 supercar prototype from the ground up. It is the result of collaboration between ENTOP, Afghanistan's Innovation Center, and the IT Ministry.
This prototype of the supercar is a product of 'ENTOP' and the video of the prototype has been posted on ENTOP's Facebook page in which ENTOP's Chief Executive Officer Muhammad Raza Ahmadi shows the car. They are telling about. The prototype supercar was developed at the Newwari Center of Technical and Vocational Education of Afghanistan.
It can be seen in the video that the body of the vehicle is made of lightweight composite material. The car's push road suspension is Formula One style. The car has a mid-engine layout with the engine behind the driver.
Mohammad Reza Ahmadi explains in this video that the vehicle will be finalized in two weeks and will be presented at an exhibition in Qatar.
The prototype has been developed by the team for five years, according to ENTOP CEO Muhammad Raza Ahmadi in the video. He stated that the project would be finished in two weeks, and the team intends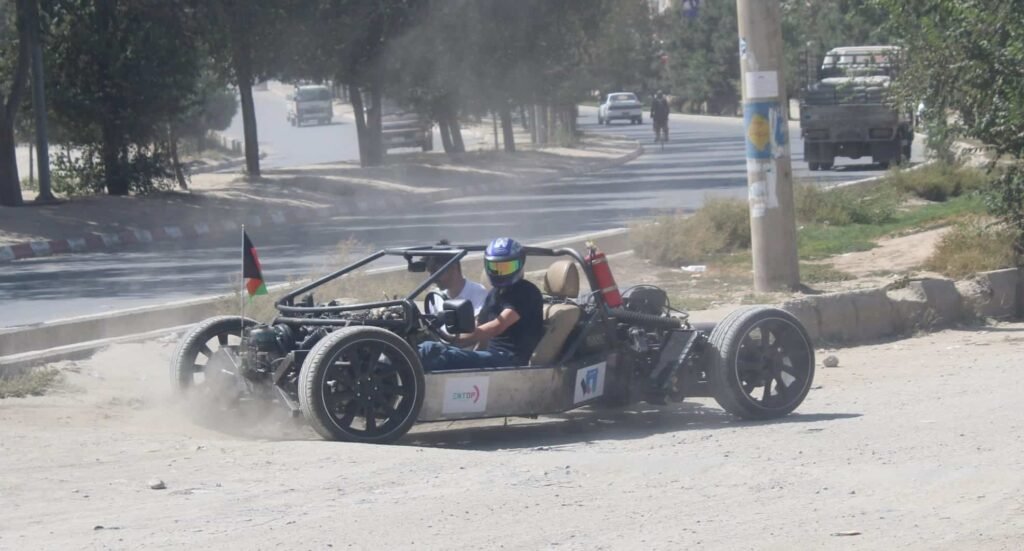 According to the creators, Mada 9 is being created while taking Afghanistan's mountainous environment into consideration. Before bringing the prototype into production, the team will subject it to rigorous testing.
Upon the vehicle's formal debut, the firm is anticipated to provide further information. Despite not having an official completion date, the ambitious project Mada 9 represents a tremendous achievement for the Afghan people.
---
---
2022 Car Prices (11) 2022 CARS (13) 2022 News (24) 2022 Tech News (13) 2023 Cars Price List (11) apple (18) automobile (10) Automotive News (128) Automotive News Pakistan (20) Auto News (54) Auto Sector (13) car news (26) Car Prices (11) cars (48) cars 2021 (11) cars of pakistan (47) Cricket (11) electric cars (12) entertainment news (12) F1 (23) F1 News (11) Formula 1 (12) Hyundai (11) Imran Khan (18) Imran Khan News (19) MG Pakistan (12) new cars (34) news (280) news pakistan (16) News Update (13) pakistan automotive news (12) Pakistan Government (37) Pakistan News (70) PCB (23) proton (12) proton pakistan (14) PTI (21) Sports News (41) suv (10) suzuki (15) Suzuki Pakistan (10) Tech News (49) Toyota (11) Weintek (11) Weintek Pakistan (11)