Suzuki Celebrates 80 Million Sales Worldwide In Total Since 1955
October 6, 2023 / By Zunair Tahir / Automotive News
---
In October 1955, The Brand's First Automobile Was Introduced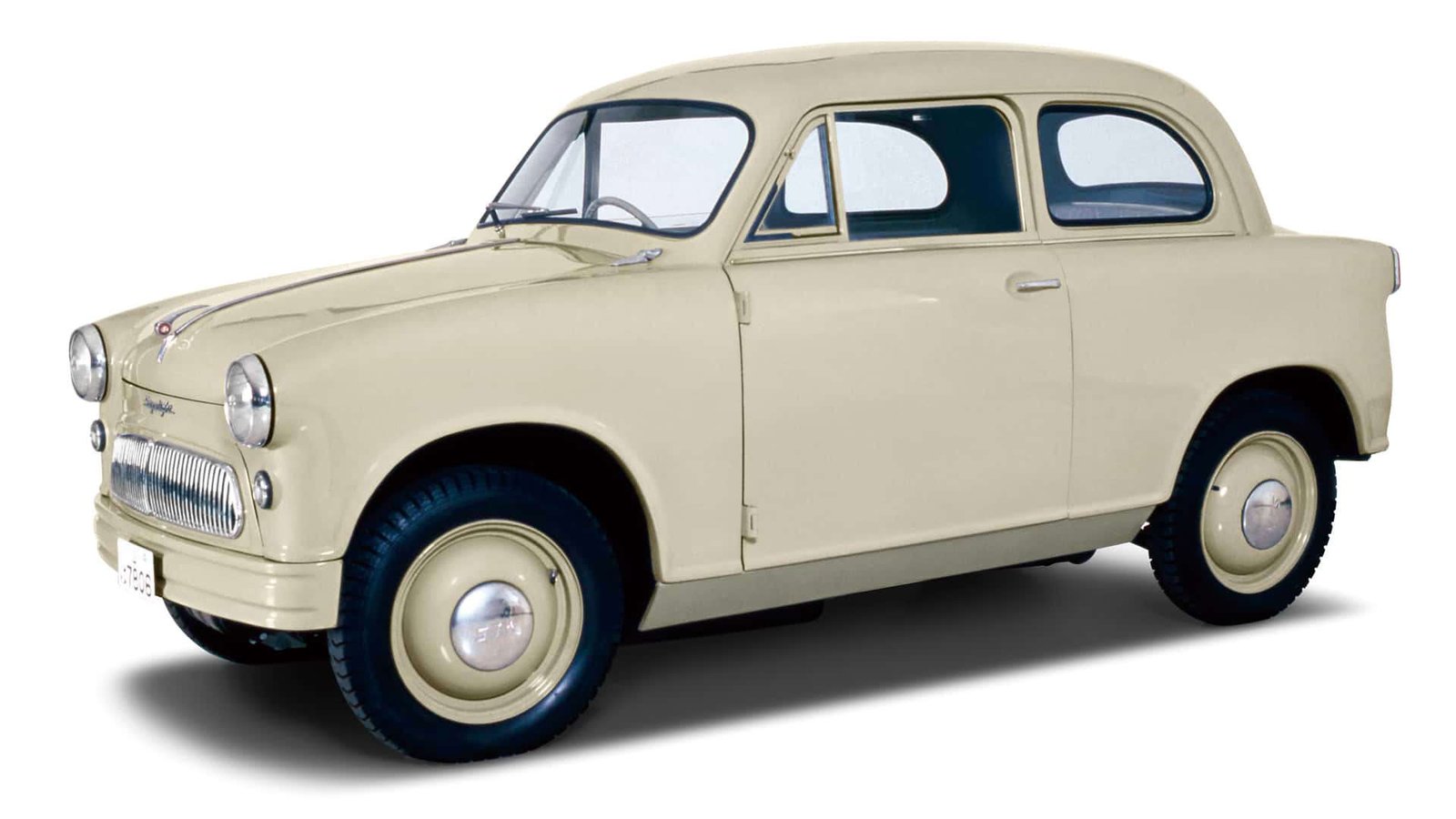 Suzuki, a global manufacturer of cars and motorcycles with its headquarters in Shizuoka, Japan, has achieved an amazing milestone by selling 80 million cars worldwide as of the end of August 2023. The firm presently has 15 production sites in 10 different countries, producing automobiles, motorcycles, outboard marine engines, and other items.
It offers its goods in 184 different countries throughout the world. Of the 80 million automobiles that have been supplied to far, 36% were sold in Japan, 10% in Europe, 13.5 % in Asia, 32.6 % in India, and 7.8 % elsewhere in the world.
With the introduction of the Suzulight, Japan's first mass-produced mini-vehicle, in October 1955, Suzuki's road to 80 million units started. The business entered the small car sector with the 1965 release of the Fronte 800, significantly increasing its presence in the worldwide auto industry.
With the beginning of worldwide sales in 1959, Suzuki's influence expanded outside Japan. The business started its first overseas vehicle production project in Pakistan in 1975, which was the first in a string of fruitful foreign production expansions.
Important landmarks include the development of industrial facilities in Hungary in 1992 and India in 1983.
The Suzuki Alto stands out as one of the company's all-time hits among its array of primarily tiny and compact cars. The model, which was introduced in 1979, has sold an astounding 20 percent of the 80 million vehicles.
"We appreciate having so many loyal consumers. Our best-selling model, the Alto, has had a major impact on both the history of Suzuki's minivans and the company as a whole.
Osamu Suzuki, president of Suzuki, says, "We will continue to work to deliver value that embodies our manufacturing core of "Sho, Sho, Kei, Tan, Bi (Smaller, Fewer, Lighter, Shorter, Beauty)" by reestablishing our foundation in "customer-focused value," a philosophy that was passed down from our founder.
The carmaker is anticipating the next generation of one of its most significant contemporary models as it celebrates the milestone of 80 million units sold.
The 2016-released Suzuki Swift third generation is about to give way to a new model, and only a few days ago, a concept vehicle was unveiled, providing a sneak peek at what is to come.
This car, though officially a concept, seems to be a close preview of the next production model. The concept car was recognizable but had undergone significant evolution.
Notable alterations included relocated rear door handles, fixed glass in the back doors, and a noticeable character line running from the front to the back. Additionally, Suzuki may provide an electric engine for the vehicle as indicated by the "Hybrid" label on the front fender and the side mirror-mounted cameras.
---
---
2022 Car Prices (11) 2022 CARS (13) 2022 News (24) 2022 Tech News (13) 2023 Cars Price List (11) apple (17) Automotive News (146) Automotive News Pakistan (20) Auto News (66) Auto Sector (13) car news (26) Car Prices (11) cars (48) cars 2021 (11) cars of pakistan (47) Cricket (12) electric cars (12) entertainment news (12) F1 (24) F1 News (12) Formula 1 (12) Honda (11) Hyundai (12) Imran Khan (18) Imran Khan News (19) mg (10) MG Pakistan (13) new cars (35) news (303) news pakistan (16) News Update (19) pakistan automotive news (12) Pakistan Government (37) Pakistan News (70) PCB (23) proton (12) proton pakistan (14) PTI (21) Sports News (43) suzuki (16) Suzuki Pakistan (11) Tech News (52) Toyota (14) Weintek (11) Weintek Pakistan (11)