Wottan, A Spanish Motorcycle Manufacturer, Releases The Rebbe 400 In Italy
April 28, 2023 / By Zunair Tahir / Automotive News
---
The Selection In The Entry-Level Market Is Expanded By The A2-Compliant Neo-Retro Roadster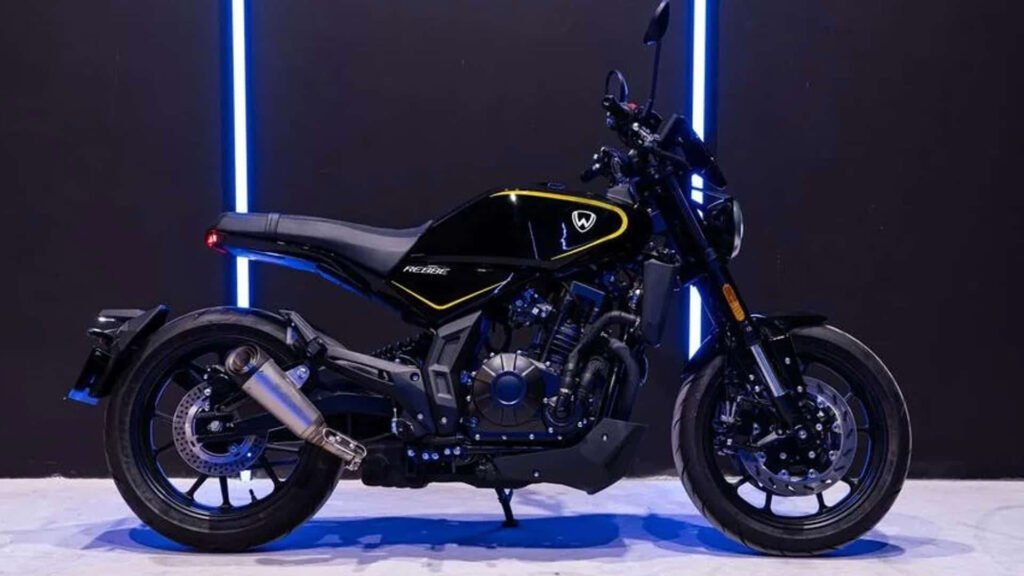 400cc motorbikes are regarded as mid-sized vehicles in Europe. Young riders must first complete an A1 licence before obtaining an A2 licence since they need an A2 licence to ride. An unlimited licence follows, allowing motorcyclists to operate any motorbike with any amount of power and displacement. While such an idea would be ludicrous in the United States, it is relatively common in Europe and some regions of Asia.
Therefore, it comes as no surprise that mid-sized bikes with 400- to 500-cc engines are quite well-liked in Europe. Global manufacturers are releasing an increasing number of models into the market. For instance, the Wottan Rebbe 400, a neo-retro naked bike, is about to be on sale in Italy.
For comparison, the Rebbe 125, its less-expensive brother, has been on the market for a few months and has a suggested retail price of 2,950 Euros, or around $3,103 USD. Although the pricing of the new Rebbe 400 is unknown, we may anticipate that it will be less expensive than the majority of other 400cc to 500cc models from Japanese manufacturers.
With its headquarters in Spain, Wottan is a relatively new producer of motorcycles. But it maintains tight ties with Chinese motorbike manufacturer Taro, who presumably creates and produces motorcycles for Wottan. The Rebbe 400 follows a very standard 400cc naked bike formula and is only really distinguishable by its vintage aesthetic.
A 400.9cc, liquid-cooled, fuel-injected, parallel-twin engine with 42.15 horsepower and 24 pound-feet of torque is what we're looking at in terms of performance. According to Wottan, the top speed is rated at 97 miles per hour.
Aside from the engine, the Rebbe 400 has a steel frame with an aluminum swingarm. It is supported by an adjustable rear monoshock and an upside-down front fork. The beginner-friendly model has a single rear disc brake in addition to two front disc brakes, and it rides on front and rear 17-inch wheels that are covered in 120/70 and 160/60 tires, respectively.
LED illumination, a five-inch color TFT display with Bluetooth connection, premium backlit hand controls, and adjustable levers are some of the technological highlights.
---
---
2022 Car Prices (11) 2022 CARS (14) 2022 News (25) 2022 Tech News (14) 2023 Cars Price List (11) apple (14) automobile (10) Automotive Blogs (10) Automotive News (102) Automotive News Pakistan (20) Auto News (29) Auto Sector (13) Blogs (10) car news (26) Car Prices (11) cars (48) cars 2021 (11) cars of pakistan (47) electric cars (11) entertainment news (11) F1 (22) F1 News (11) Formula 1 (11) Honda (9) Hyundai (10) Imran Khan (18) Imran Khan News (19) MG Pakistan (12) new cars (34) news (226) news pakistan (16) pakistan automotive news (12) Pakistan Government (32) Pakistan News (60) PCB (19) proton (12) proton pakistan (14) PTI (19) Sports News (30) suzuki (11) Suzuki Pakistan (10) Tech News (39) Toyota (11) Weintek (10) Weintek Pakistan (10)