The Suzuki V-Strom 800DE Gets A New Slip-On System From Akrapovic
June 19, 2023 / By Zunair Tahir / Automotive News
---
For This Middleweight Explorer, The Dazzling Slip-On System Offers Less Weight And Better Performance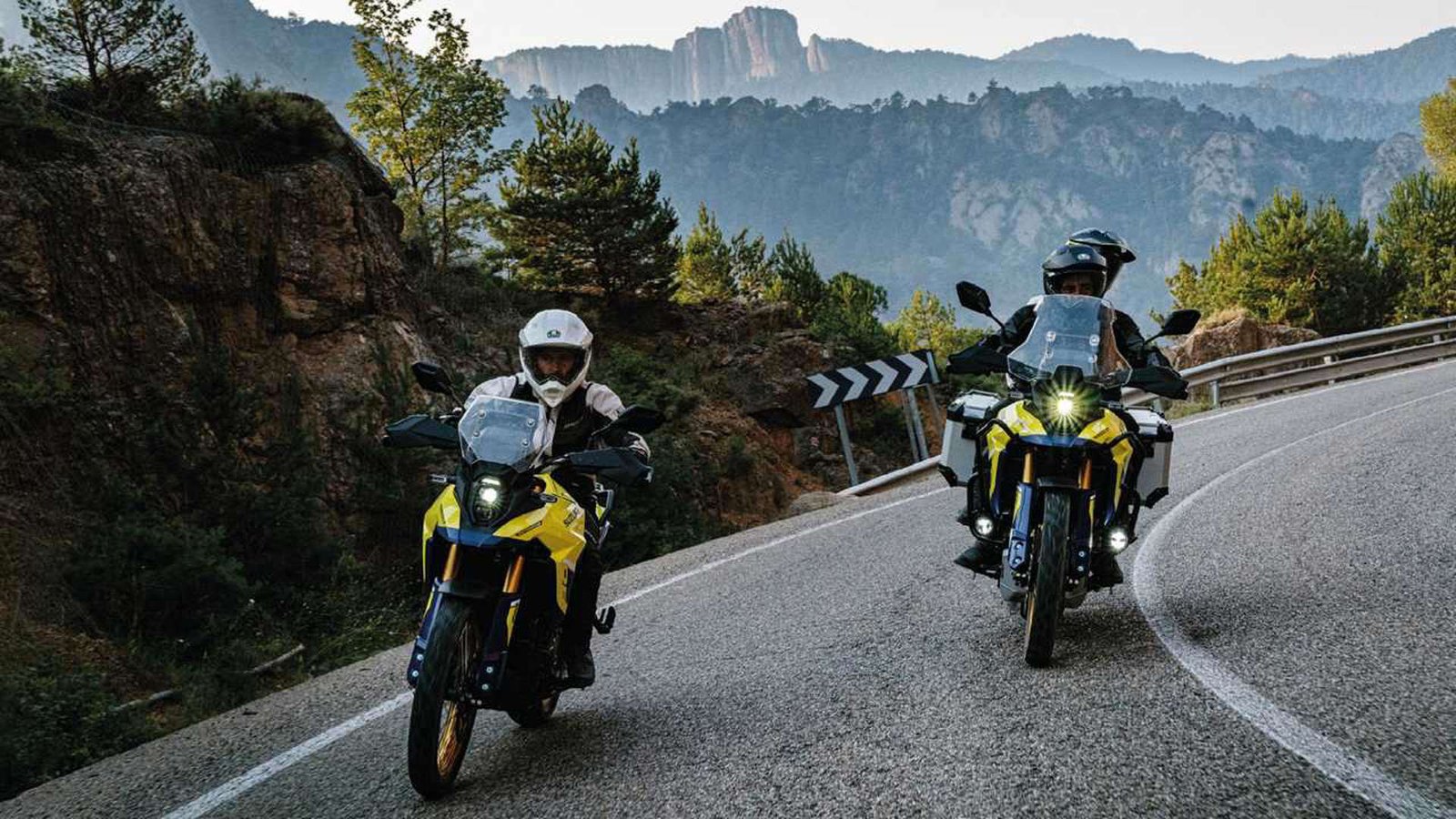 Without a question, Suzuki's unveiling of its middleweight machine range for 2023 was a huge success. The Japanese firm has already come under fire for its lack of creativity and for moving slowly by relying on antiquated technologies. Without a doubt, the brand's brand-new assortment gave it a much-needed new lease of life.
A new 776cc, liquid-cooled, fuel-injected, parallel-twin engine with an output of 83 horsepower and 57 pound-feet of torque has replaced the 650cc V-Twin featured in the SV650 and V-Strom 650. A number of cutting-edge technological innovations, including an up and down quickshifter, traction control, LED lighting, and a full-color TFT display, have been added by Suzuki in addition to the improved performance.
Given this, it is obvious that the V-Strom 800DE and GSX-8S will be big successes, and the fact that their respective aftermarkets are expanding quickly will undoubtedly contribute to this success.
Speaking about aftermarket equipment, many of us replace the exhaust system on our bikes as one of the first modifications. The Suzuki V-Strom 800DE now gets a brand-new slip-on exhaust system from Slovenia's Akrapovi, one of the most well-known manufacturers in the world.
Naturally, aftermarket exhausts do three things: first, they greatly reduce weight; second, they maximize engine performance (thanks to manufacturers like Akrapovi). In an ideal world, any noise produced by such an item would just be considered a byproduct.
Let's face it; the majority of us install aftermarket exhausts on our motorcycles mostly for the sound. However, given recent changes in the aftermarket business, all of this could soon alter; however, it is a subject for a different tale.
There is no need to worry about the Akrapovi new slip-on system being legal in European nations because it is fully homologated to ECE and Euro 5 requirements in the case of the Suzuki V-Strom 800DE.
The brand makes some astounding promises about performance, including a 23.6 percent weight reduction and an increase of one horsepower and one Newton-meter (around 0.7 pound-feet) of torque. Like it typically does in its exhaust systems, Akrapovi used a lot of titanium and carbon fibre to attain this small weight.
Due to its slip-on design, the system is very simple to install. It attaches straight to the standard manifold and makes use of existing gear.
The flamboyant exhaust system from Akrapovi will undoubtedly cost a premium, both in terms of price and availability. Although the company hasn't released official price, we can anticipate that it will cost at least $1,000 USD, considering this is what Akrapovi charges for exhaust systems for models that are close to it, including the Yamaha Tenere 700 and Aprilia Tuareg 660.
---
---
2022 Car Prices (11) 2022 CARS (13) 2022 News (24) 2022 Tech News (13) 2023 Cars Price List (11) apple (17) Automotive News (142) Automotive News Pakistan (20) Auto News (63) Auto Sector (13) car news (26) Car Prices (11) cars (48) cars 2021 (11) cars of pakistan (47) Cricket (12) electric cars (12) entertainment news (12) F1 (24) F1 News (12) Formula 1 (12) Honda (11) Hyundai (12) Imran Khan (18) Imran Khan News (19) mg (10) MG Pakistan (13) new cars (35) news (299) news pakistan (16) News Update (19) pakistan automotive news (12) Pakistan Government (37) Pakistan News (70) PCB (23) proton (12) proton pakistan (14) PTI (21) Sports News (43) suzuki (16) Suzuki Pakistan (11) Tech News (52) Toyota (13) Weintek (11) Weintek Pakistan (11)