The Porsche x Xbox Collaboration Provides Us With Consoles Inspired By Iconic Automobiles
June 27, 2023 / By Zunair Tahir / Automotive News
---
You Are Aware Of The Potential For A Fantastic Porsche partner? Xbox With A Porsche Theme
Porsche and Xbox have announced a partnership to develop a unique limited edition of the Xbox Series X that pays homage to some of Porsche's most iconic vehicles, adding another entry to the partnerships that don't really make sense but that we're totally here for.
These six Xbox systems won't be simply accessible for purchase by the general public, either. Continue reading to learn how this collaboration came to be and, if at all feasible, how you may obtain one.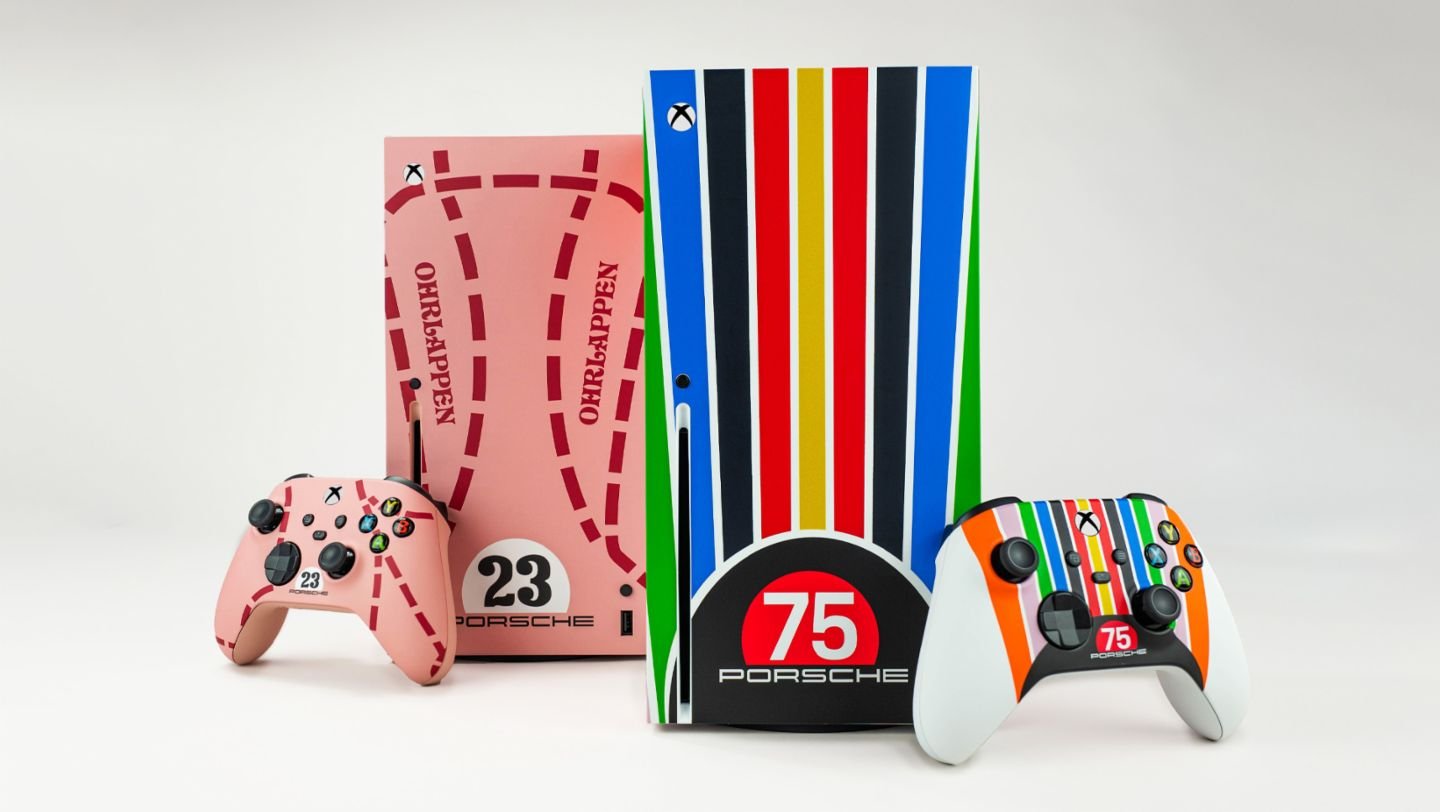 "Many people who end up being our most devoted followers initially learned about Porsche through video games.
According to Robert Ader, vice president of worldwide marketing at Porsche AG, being relevant among new generations as well as our present supporters is crucial for us.
The six Xbox Series X systems all feature some of Porsche's most recognizable vehicles' eye-catching hues and patterns.
Some of the automobiles that the consoles honor include the 917 that won Le Mans in 1970, the "Pink Pig" racecar, and the hues of the two contemporary Porsche 963s.
The collection is very stunning and would be something to flaunt on your gaming rig.
Since they're not actually selling it, getting one will be difficult. A contest that runs through October 1 is giving away these six special edition consoles. In fact, you can join up for it right now.
There is, however, one significant caveat: you must reside in the US, the UK, or Germany. Hey, you still have a few months to relocate there.
You May Register For The Sweepstakes Here
---
---
2022 Car Prices (11) 2022 CARS (13) 2022 News (24) 2022 Tech News (13) 2023 Cars Price List (11) apple (18) automobile (10) Automotive News (125) Automotive News Pakistan (20) Auto News (51) Auto Sector (13) car news (26) Car Prices (11) cars (48) cars 2021 (11) cars of pakistan (47) Cricket (11) electric cars (12) entertainment news (12) F1 (23) F1 News (11) Formula 1 (12) Hyundai (11) Imran Khan (18) Imran Khan News (19) MG Pakistan (12) new cars (34) news (275) news pakistan (16) News Update (13) pakistan automotive news (12) Pakistan Government (36) Pakistan News (69) PCB (23) proton (12) proton pakistan (14) PTI (21) Sports News (41) suv (10) suzuki (15) Suzuki Pakistan (10) Tech News (49) Toyota (11) Weintek (11) Weintek Pakistan (11)