In Europe, Suzuki Releases The 2024 GSX-S1000GT In New Colors
September 25, 2023 / By Zunair Tahir / Automotive News
---
The Sport Tourer Keeps Its GSX-R-Inspired Engine And Technologically Advanced Setup
Suzuki has introduced new colors for its top touring model, the GSX-S1000GT, over in Europe. The GSX-S1000GT, which should not be confused with the GSX-R1000, is built for touring while maintaining the sporting appeal of the GSX brand. With a full fairing and sporty, aggressive design, it also provides more upright ergonomics with a higher bar and more relaxed footpads.
For the 2024 model year, the car has been made available in France specifically in Metallic Triton Blue, Metallic Reflective Blue, Candy Daring Red, and Glass Sparkle Black. The sport-tourer has a more distinctive appearance because to the four new hues, which set them apart from their rivals in terms of aesthetics.
PRICE:
Suzuki is selling the bike with a baggage package for an extra price of just one Euro, which is essentially free, until October 31, 2023, to make the deal even sweeter. The cost of the 2024 model is 15,199 Euros, or around $16,186 USD. For comparison, the bike costs just $13,149 USD on the US market.
With the exception of these "bold new colors," the 2024 Suzuki GSX-S1000GT is unchanged from the previous model. A powerful 999cc inline-four engine, a direct ancestor of the GSX-R1000 sport bike, powers the sport-tourer.
It delivers comparable performance to other liter-class sport-tourers with a strong 150 horsepower and a respectable 79.6 lb-ft of torque. Despite its strength, it keeps its wet weight at a reasonable 498 pounds. With a seat height of 31.9 inches, the rider is comfortable and suitable for a variety of enthusiasts.
The Suzuki GSX-S1000GT has a plethora of options to improve your riding experience and doesn't scrimp on electrical technology.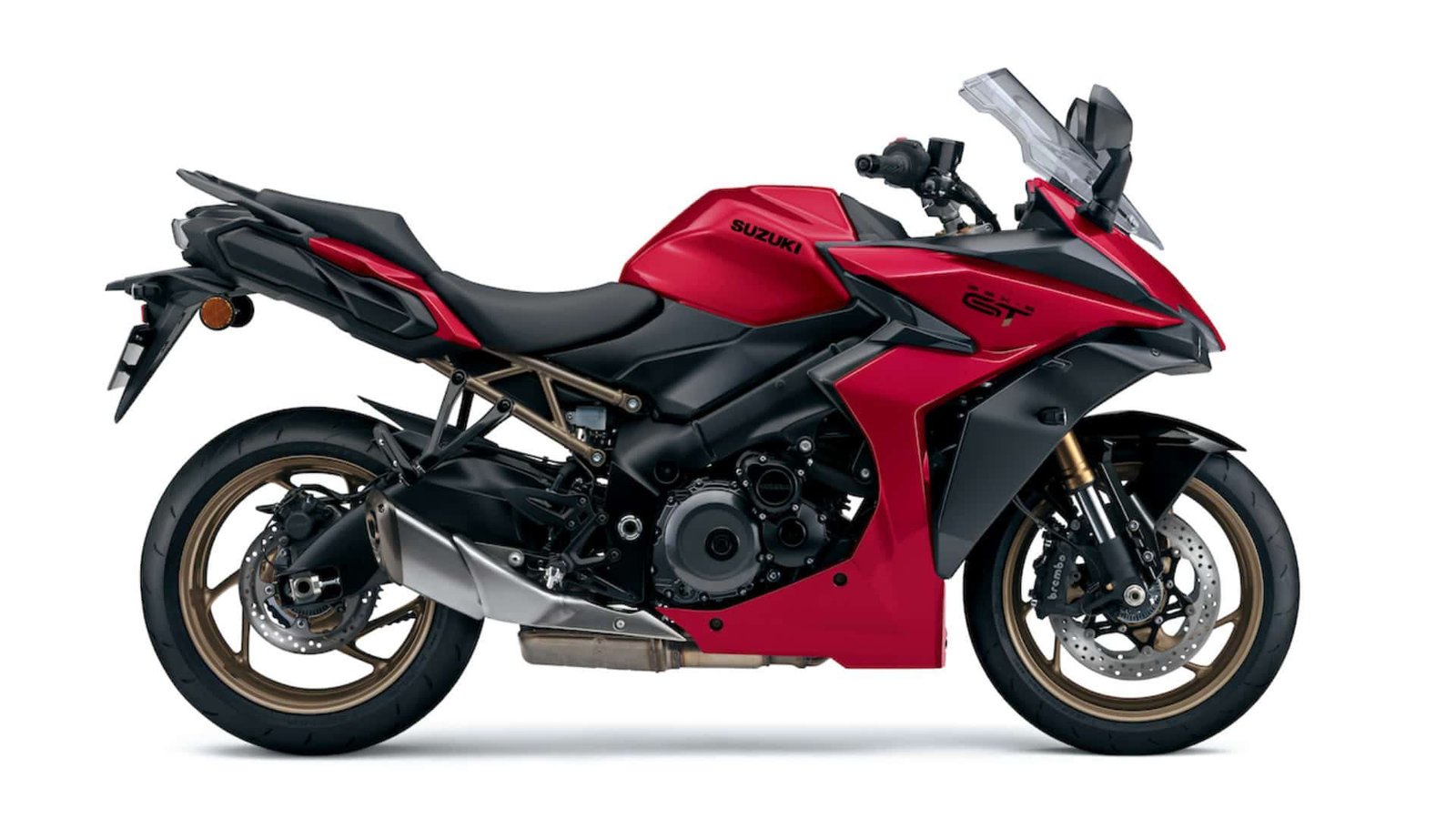 A user-friendly 6.5-inch full-color TFT display that is at the heart of everything links wirelessly to your smartphone via the mySPIN app to provide you access to phone, music, and navigation features.Ride-by-wire throttle technology, which guarantees precise control over power delivery, is available in the performance category.
While the Suzuki Traction Control System (STCS) with its 5-level adjustment and ABS keep you safe and secure on a variety of roads, the Suzuki Drive Mode Selector (SDMS) enables you to customize your ride with several settings.
The bi-directional quick-shifter makes gear changes more convenient and makes every ride more comfortable and pleasurable. Suzuki has clearly embraced contemporary technology to increase the attractiveness of the GSX-S1000GT with this assortment of electrical features.
---
---
2022 Car Prices (11) 2022 CARS (13) 2022 News (24) 2022 Tech News (13) 2023 Cars Price List (11) apple (17) Automotive News (146) Automotive News Pakistan (20) Auto News (66) Auto Sector (13) car news (26) Car Prices (11) cars (48) cars 2021 (11) cars of pakistan (47) Cricket (12) electric cars (12) entertainment news (12) F1 (24) F1 News (12) Formula 1 (12) Honda (11) Hyundai (12) Imran Khan (18) Imran Khan News (19) mg (10) MG Pakistan (13) new cars (35) news (303) news pakistan (16) News Update (19) pakistan automotive news (12) Pakistan Government (37) Pakistan News (70) PCB (23) proton (12) proton pakistan (14) PTI (21) Sports News (43) suzuki (16) Suzuki Pakistan (11) Tech News (52) Toyota (14) Weintek (11) Weintek Pakistan (11)